Narwhal Bacon Box, the oddly-named business that promised to send Reddit-inspired treasure boxes to subscribers for a monthly fee, has now acknowledged on its Facebook page that the venture has failed.
"Unfortunately due to product curation issues and lack of sufficient capital we're unable to continue moving forward with this endeavor. We're issuing refunds to all of our members," NBB replied to one disappointed customer via its Facebook page.
DEAD: 2015 Google Graveyard
The outfit, which still is promoting a new box to ship Oct. 24 with the theme of "science mayhem", pledged to message customers with a "formal announcement" of the bad news this weekend and promised refunds to all.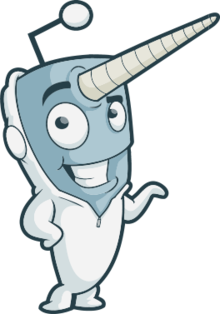 As Network World reported at the start of the month, subscribers were becoming more and more frustrated and vocal about the lack of product delivery and spotty communications. Lootcrate and other such subscription services have delivered reliably in recent years, giving NBB patrons hope that the business might overcome its startup stumbles.
I was made aware of NBB's problems because I gave the service a whirl myself after writing about its launch over the summer but never received any deliveries and only saw one communication about delivery problems (along with the promise to deliver an additional free box as compensation for my troubles). I did get a response from the company's founder after my blog post ran.
(Upon revisiting the NBB website, I also noticed they were running "a quote" from my original article, but they took some poetic license, adding a grammatical error and an exclamation point for good measure)

I also was approached by one of NBB's suppliers who expressed his anger with not getting his products delivered to potential customers. He said other suppliers are in the same boat and are contemplating how to handle what he described as thousands in losses. NBB claims it "has made arrangements to return product to suppliers."
As for me, I guess it's time to get in line for my $31.95 refund.