Docker containers have spread like wildfire across the technology industry, and now one of the biggest companies behind the movement has taken a big step toward making it easier to manage application containers across various infrastructure environments.
+MORE AT NETWORK WORLD: Amazon's case for running containers in its cloud | 12 Hot application container startup companies to watch +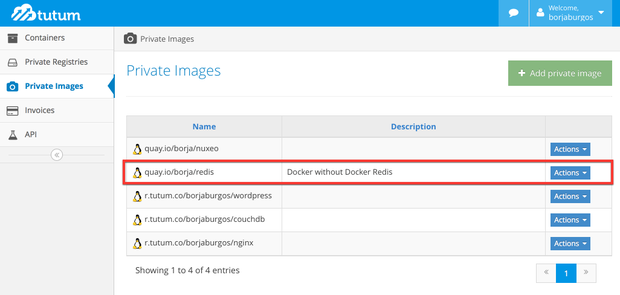 Docker – the company behind the open source Docker project – announced that it has closed a deal (for an undisclosed price) to purchase Tutum – an early-stage startup that has built a container management platform. Tutum allows users to port their applications that are in Docker containers into its platform and Tutum takes coordinates the underlying infrastructure to run those containerized apps. Tutum can run the applications on a variety of infrastructures – including a customer's on-premises Linux servers or in the public cloud, like Amazon Web Services'.
The move represents Docker the company expanding its capabilities beyond simple creation of application containers and more into the layer that manages how containerized applications are deployed.
Tutum is one of more than a dozen startup companies that have built a container management platform. But Scott Johnson, SVP of Product for Docker, says the company was particularly interested in Tutum because it has focused its development efforts exclusively on Docker-specific containers and creating a simple platform for managing them.
Tutum has a cloud-based, SaaS dashboard that allows users to manage how containerized apps are deployed. Users interact with Tutum through either a graphic interface, through the command line or through an application program interface (API). Once Tutum establishes a connection with a set of Docker containers that make up and application – named a registry – then it will handle many of the underlying functions needs to get that app up and running. For example, Tutum will coordinate the network and data communication among the containers and configure the underlying compute and storage resources necessary to run them.
Docker announced the acquisition today and said that customers can already begin integrating their Docker registries with the Tutum platform.