We will soon know whether Microsoft's rollout of Windows 10 and its latest Surface tablets and hybrid laptops will translate into strong holiday sales and provide a challenge to Black Friday sales of Apple Macs, iPads and iPhones. If the Windows products – not to mention Xbox One gaming systems -- don't fly off the shelves this Black Friday and holiday shopping season, you won't be able to blame retailers for their effort: they're pricing Microsoft and partner products pretty aggressively.
For those of you in the market for a PC for yourself or someone else, make sure you work up a list to check off what you're looking for in processor type, memory, hard drive, display size and Internet connectivity, says Thomas Koll, CEO of PC migration software company Laplink. Don't be all consumed by price and do consider the warranty program and ability to migrate your current data to your new machine, he adds.
REVIEW: Enterprise guide to Windows 10
So now on to the deals, which I have to thank websites such as BFads.net, BlackFriday.com and BestBlackFriday.com for tracking so nicely and making it easier for me to collect the techie deals of possible interest to IT pros.
Staples: Toshiba Windows 10 laptop
This Toshiba laptop, powered by an Intel Core i5 processor and running Windows 10, has been marked down for Black Friday (starting online on Thanksgiving Day) from $650 to $400. The machine boasts a 15.6-inch screen, 8GB of RAM and a 750GB hard drive.
hhgregg: ASUS Touchscreen Flip Laptop
This computer with a 15.6-inch display is marked down from $500 to $400. It has an Intel Core i3 processor, 6GB of RAM and a 500GB hard drive.
HP: 20zw All-in-one-desktop
This Windows 10 Home 64 machine is powered by an AMD E1 dual-core CPU, includes 4GB of RAM and a 500GB hard drive. Its HD+ display runs 19.45 inches diagonally. HP is lopping $100 off the usual $400 price.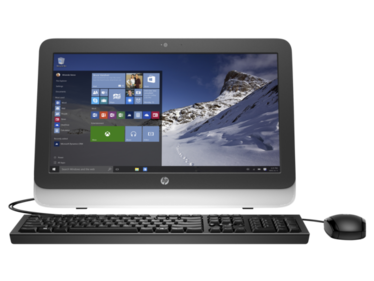 Target: Xbox One Gears of War bundle 
Target is marking down the price for this Ultimate Bundle, including a 500GB Xbox One and the game Gears of War, from $350 to $300 for Black Friday shoppers. What's more, you get a $60 Target gift card tossed in.
Best Buy: AT&T GoPhone – Microsoft Lumia 640 cellphone
This no-contract 4G LTE phone with 8GB of memory will be selling for $30, which is $50 off the regular price. Runs Windows Phone 8.1 OS and has a 5-inch LCD touch screen, 8mp rear-facing camera and 1mp front facing camera.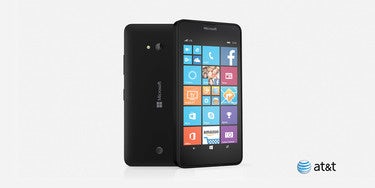 GameStop: Xbox One 500GB Gears of War Ultimate Bundle 
Get the newest Xbox console, plus a copy of Gears of War: Ultimate Edition (rated Mature 17+), for $50 off the usual $350 price. GameStop deals are valid from Black Friday, Nov. 27, through Sunday, Nov. 29.
Walmart: 15.6" HP Touch Laptop
Another Walmart back-page special, this laptop features an Intel Celeron processor, 4 GB memory and a 500 GB hard drive. It's been reduced in price from $299 to $249.
Costco: Microsoft Surface Pro 3 bundle 
This flexible tablet/PC with 128GB of storage is the second newest model of Microsoft's would-be iPad killer, and it comes with a pen and Pro Type Cover, as well as with Windows 10 and a 1-year subscription for Office 365 Personal. Costco is selling it for $900, which is $250 off the regular price.
Office Depot/Office Max: Toshiba Encore 2 Windows Tablet
This 10.1-inch tablet with Windows 8.1 and 32GB of storage is being marked down to $90 from $300.
Office Depot/Office Max: HP 15.6-inch laptop
This system, powered by an Intel Core i5 processor and running Windows 10, also includes 6GB of RAM and a 500GB hard drive. It's being marked down from $550 to $330.
Dell: OptiPlex 3020 mini tower 
This throwback desktop machine, powered by an Intel i3 processor and running Windows 7 Professional (yes, with a free Win10 Pro upgrade), packs 4GB of RAM and 500GB of storage.Dell is slicing the price from $827 to $500.
Sam's Club: HP Pavilion Convertible Touchscreen Notebook
This 13.3-inch Windows 10 notebook boasts an Intel Core i3 CPU, 8GB of memory, a 1TB hard drive and Beats Audio. Sam's Club is cutting the rpice from $600 to $400 for its Black Friday sale.