Spyder Commuter: Portable power with built-in AC and car adapters
A small, lightweight, charge anywhere battery for portable power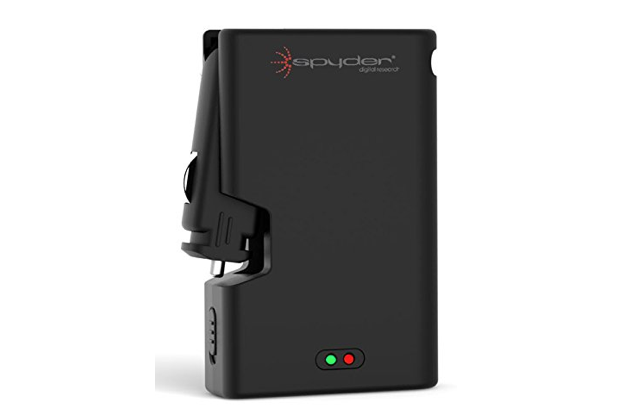 I thought I'd seen all of the variations on portable power (i.e. batteries for when your electronic devices run out of juice) but this one's different: The Spyder Commuter, a small (3.6 by 2.4 by 0.8 inch) 2600mAh rechargeable battery with a rubberized non-slip coating that'll provide roughly eight hours of talk time and five hours of video playback. 
What's clever about The Commuter is that it has built-in, fold-away prongs so you can recharge it from a regular household AC socket as well as from the car socket in your vehicle via the fold-away car socket adapter. 

The output is a 5V 1.0A USB port (i.e. it won't power an iPad) that can be switched on and off and - and this is my one complaint - if you have the battery on charge with the switch set to "on" the red LED, which is supposed to go out when fully charged, won't. 
The Spyder Commuter, which gets a Gearhead rating of 5 out of 5, is available for $49.99 from Amazon.
Thoughts? Suggestions? Send me feedback via email or comment below then follow me on Twitter and Facebook.