Twitter was founded on March 21, 2006 and for its first 3,534 days Amazon head honcho Jeff Bezos apparently felt no need to tweet … despite having had an account for years.
That changed this morning, coincidental to Bezos' desire to trumpet an "historic rocket landing" by his company Blue Origin. Here's his first tweet:

And here's the overly produced video that accompanied the tweet.
Bezos has attracted 14,200 followers, as of this writing – he's yet to follow anyone. His first tweet caught the attention of and generated a tweak from Elon Musk, who has his own rocket venture, SpaceX.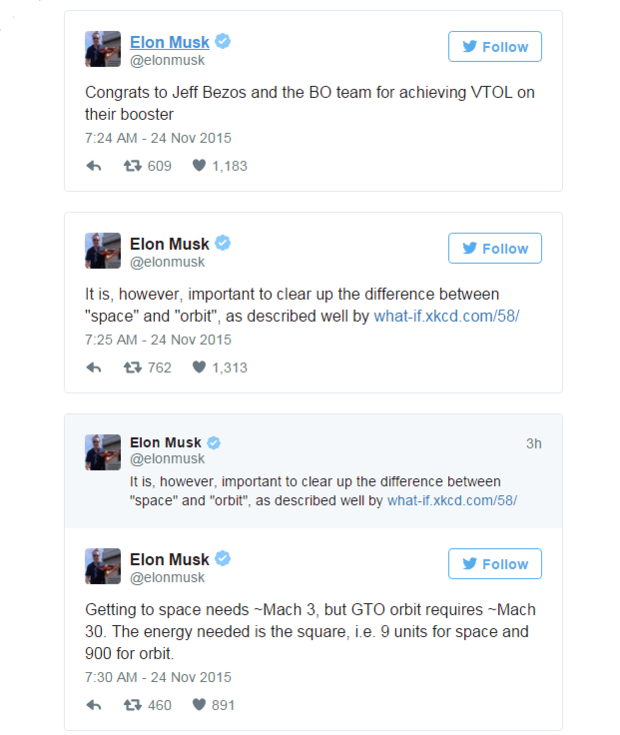 Here's the xkcd "What If?" link explaining the difference.
I'm no rocket scientist, but it would seem Musk has a point.
Welcome regulars and passersby. Here are a few more recent buzzblog items. And, if you'd like to receive Buzzblog via e-mail newsletter, here's where to sign up. You can follow me on Twitter here and on Google+ here.