It likely had the best of intentions, but a promotion attempting to increase interest among women in science, technology en,gineering and math (STEM) had IBM taking some social media heat today, and eventually leading the company to discontinue the campaign.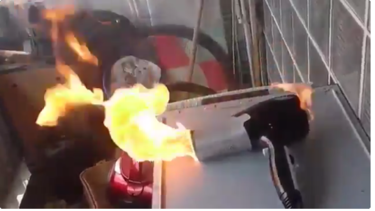 IBM launched the promotion "Hack a Hair Dryer" in which it calls on women to use a hair dryer to conjure up a science demonstration using the heat, sound or airflow of a hairdryer. Check out the video here. In doing so an IBM video said the company was trying to "blow away the misperception" and "blast through the bias" that women are not successful in STEM fields. IBM says less than women hold three in 10 science jobs, a figure it is hoping to help change.
Many of social media reacted negatively to the campaign though, some even calling it sexist. Check out this roundup of Twitter reactions The Guardian put together. The Telegraph followed up with a report that IBM has pulled the campaign, although the video is still online.
Talk about a bad hair day.