First Look
ilumi: Not so smart lighting
ilumi's Smartbulbs have too many downsides to be considered a serious contender in the smart lighting market
The explosion in LED lighting over the past few years has taken us from "dumb" bulbs that simply replace incandescent and compact fluorescent bulbs to "smart" bulbs that can be remotely controlled and their color selected (some time ago I reviewed the Philips Hue system, one of the most successful smart LED lighting lines to date).
The last few months have seen more smart lighting systems come to market and I've just got my hands on one of the latest, ilumi, which describes itself as "The World's Smartest LED Smartbulb" which, as you will see, is an unfounded claim.
ilumi first launched as a crowdfunded startup in 2013 and raised over $145,000 on a goal of $25,000 and shipped its first generation bulbs in July 2014. A few weeks later, ilumi dove into Shark Tank and got backing from Mark Cuban. In November this year, the company started shipping their second generation products.
The second generation bulbs are available in A19 and BR30 versions. The A19 bulb produces around 800 Lumens (equivalent to a 60 Watt incandescent bulb) consuming a maximum of 10 Watts, while the BR30 outputs 1100 Lumens (equivalent to an 85 Watt incandescent bulb) and consumes a maximum of 15 Watts. ilumi Smartbulbs have a an excellent color rendering index (CRI) of between 82 and 94 depending on the brightness of white selected.
ilumi Smartbulbs have flash memory and a real-time clock with back-up battery so that they retain their settings when the power goes out.
The bulbs use Bluetooth Smart (AKA Bluetooth Low Energy and Bluetooth 4.0) to communicate with a smartphone app (iOS and Android) as well as between themselves to create a mesh network. This mesh extends the wireless range so that no matter where you are in an average-sized home, you can control all of your ilumi Smartbulbs. As the only way to configure and control ilumi Smartbulbs is via the ilumi Android and iOS smartphone apps there's no way to integrate an ilumi lighting system with home automation systems.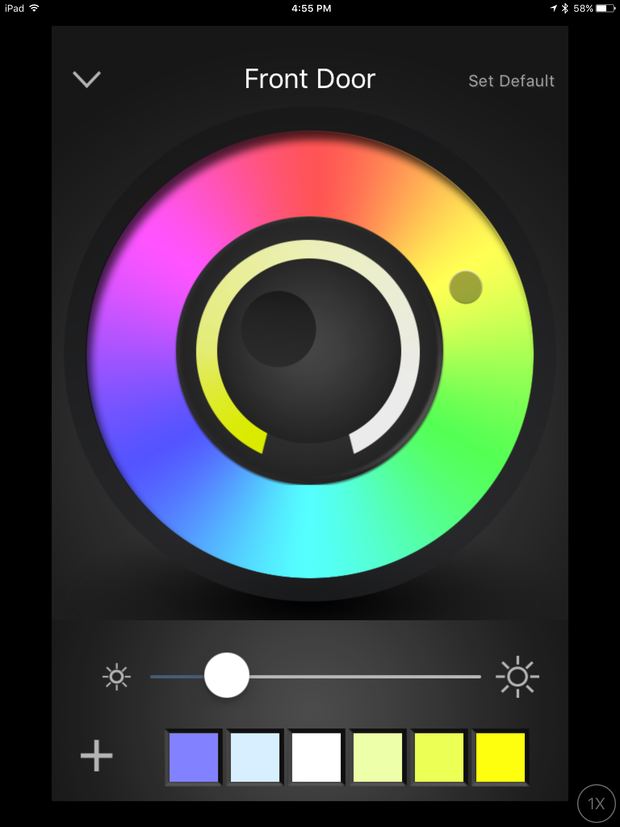 The ilumi apps are well-featured although I found the iOS version a little unstable on an iPad Air (for some reason the app kept thinking it wasn't connected to the Internet).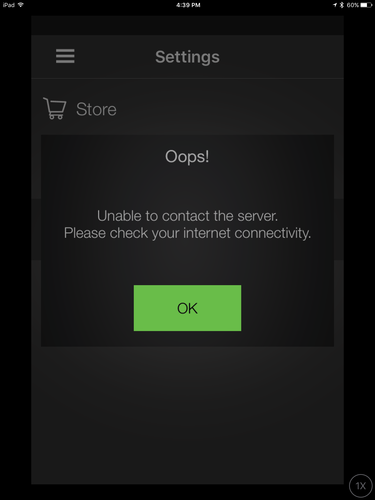 In the app you can define scenes (collections of bulbs set to specific colors and brightnesses) as well as setup ilumi Smartbulbs to operate on schedules (for example, as a "Rise & Shine" alarm or in vacation mode). There's also a "torch" mode so ilumi Smartbulbs will come on when your smartphone is in the vicinity of a bulb and go out when you move away. 
ilumi Smartbulbs can also be synchronized with music to change color and brightness with the beat. This latter feature only works with music you've downloaded to your device which means that streaming services such Pandora and music played on, for example, the iOS podcast app won't work with ilumi.
So, is the ilumi systems a good smart lighting solution? The ilumi system is a different way of implementing a smart lighting architecture compared to, say, the Philips Hue system. Hue has a hardwired hub that mediates between apps running on smartphones (over Wi-Fi via an access point), apps on PCs, and Hue's cloud service. The hub also stores and executes scheduled events and communicates with the bulbs over a wireless system called ZigBee Light Link and can function without Internet connectivity.
In the ilumi system architecture there's no hub and the system is effectively closed; when it comes to control, it's just the bulbs and the smartphone apps. The system can't be controlled outside of the premises, and is completely dependent on smartphones local to the ilumi Smartbulbs for configuration. And there's no mention of an API in the future.
ilumi also requires you to set up a service account with the ilumi server when you first configure the system. If you have to login to the app and the server isn't available, you're out of luck. The need to login in via the ilumi server is a problem not only if your Internet connection goes down but also if the ilumi server were taken out by a denial of service attack, or the company were to go out of business. In fact, the company recognizes all of these possibilities in their Terms of Service which states:
We reserve the complete right to withdraw or change this Site and any service or material provided on it, without notice. We will not be liable if all or any part of the Site is unavailable at any time. We may restrict access to some parts of the Site or the entire Site at any time and for any user.
Finally, pricing: $59.99 for the A19 ilumi Smartbulb and $69.99  for the BR30 ilumi Smartbulb. The Hue A19 and Hue BR30 bulbs are both priced at $59.99.
Considering all of the issues, the ilumi Smartbulb system offers no real improvements in functionality or pricing over the Hue system and has a number of downsides that makes it hard for me to recommend it. The ilumi system gets a Gearhead rating of 2 out of 5.
Thoughts? Suggestions? Send me feedback via email or comment below then follow me on Twitter and Facebook.