What to give the publishing executive who has everything?
That's the question I asked myself this holiday season about John Gallant, Chief Content Officer of Network World parent organization IDG U.S. Media and a key mover and shaker behind our recent adoption of the Slack tool that we're using to foster better "collaboraction" between editors, reporters, technology and design staff, and others.
MORE: Slack sets aside $80M to help developers extend its platform
Drawing on my deep knowledge of tech industry schwag and tchotchkes, as well as my penchant for bargain shopping (yes, I plead Guilty for pumping out all that Black Friday and Cyber Monday content), I sheepishly reached out to Slack to see if they might have any schwag they could send along for me to re-gift.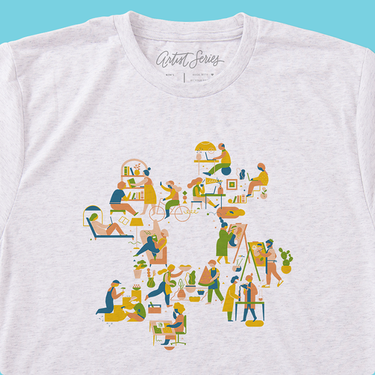 They actually didn't at the time, but coincidentally, it turned out that they were in the midst of ramping up a Slack Shop that just opened about a week ago. Just in the St. Nick of time they sent along a schwag bag that included some colorful hashtagged socks, a T-shirt, some coasters, candy and stickers.
(You can take a closer look at the items for sale, ranging in price from $4-$26, at the online Slack Shop.)
I teased my present to John with a Direct Message via Slack simply stating: "I have an amazing present for you" and you can see in this raw and inspiring YouTube video what transpired next:
While you might not typically be one to go for the walking billboard look, the Slack stuff is actually kind of subtle. Sure, you might get knowing looks if you strut those socks among other Slackers, but those not in the loop will just think you're a fashionista.
You'll also get warm fuzzies knowing that all profits from the Slack Shop go to Hack the Hood, "a non-profit that introduces low-income youth of color to careers in tech by hiring and training them to build websites for real small businesses in their own communities."
DISCLAIMER: Yes, I made a donation to Hack the Hood to offset the Slack freebies/comply with company gift rules.