Are you a Chrome taboholic? Two Chrome extensions to give back memory and horsepower
It's way too easy to open a gazillion tabs so here's how to get control back ...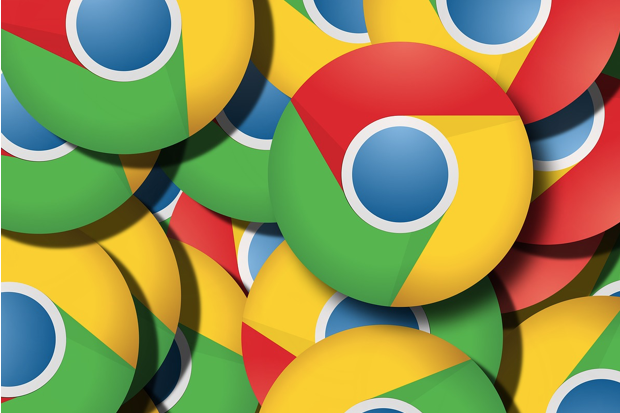 Are you a taboholic? You know, a Web browser user who opens tab after tab after tab until your system slows to a crawl because you've run out of CPU cycles or memory or both? If you are and you're a Chrome user, I have a couple of Chrome extensions that I couldn't live without that both address this self-inflicted problem.
The first is OneTab (Chrome Store, Web Site):
"Whenever you find yourself with too many tabs, click the OneTab icon to convert all of your tabs into a list. When you need to access the tabs again, you can either restore them individually or all at once. / When your tabs are in the OneTab list, you will save up to 95% of memory because you will have reduced the number of tabs open in Google Chrome."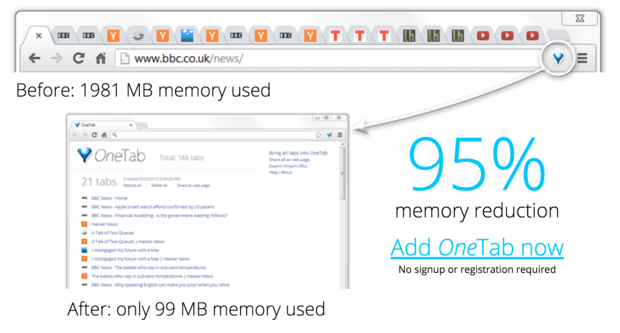 Every time you invoke OneTab, the extension will add the currently open tabs to its list divided into groups by date and time of saving and close all of the saved tabs.; it's a great way to not only capture all of the URLs you're using but it also cleans up your workspace. You can share all groups or individual groups as a Web page on the OneTab site, export and import your saved tabs, and lock and unlock groups to prevent deletion. For researchers this is an incredibly useful tool.
My next tool is The Great Suspender (Chrome Store, Github):
"'The Great Suspender' is a free and open-source Google Chrome extension for people who find that chrome is consuming too much system resource or suffer from frequent chrome crashing. Once installed and enabled, this extension will automatically suspend tabs that have not been used for a while, freeing up memory and cpu that the tab was consuming."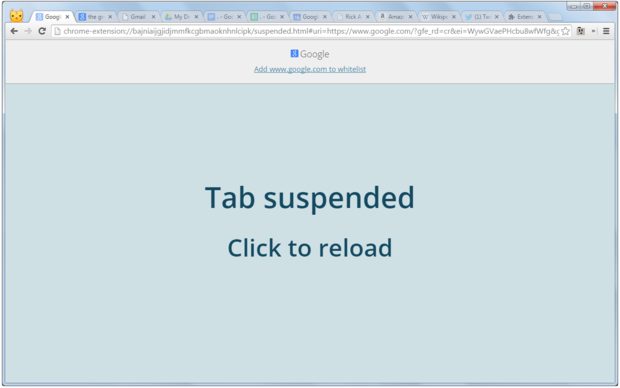 You can select how long after you leave a tab TGS should suspend it, whitelist specific sites so that TGS doesn't suspend them unless you say so, and choose whether TGS should automatically unsuspend when you select a tab or wait for you to click on the unsuspend link. The ability to control which tabs are active at this level is incredible and I've gone from having my iMac more or less grind to a halt as memory drops to 100MB free (from 16GB!) and got back a lot of horsepower. 
While it might sound as if there's a lot of overlap between OneTab and TGS, I find that in use they are complementary and serve different needs. These extensions are definitely in my "must have" category for Chrome.
What's in your browser toolbox? Suggestions? Send me feedback via email or comment below then follow me on Twitter and Facebook.