The Watson 2016 Foundation is an independent organization formed for the advocacy of the artificial intelligence known as Watson to run for President of The United States of America. It is our belief that Watson's unique capabilities to assess information and make informed and transparent decisions define it as an ideal candidate for the job responsibilities required by the president.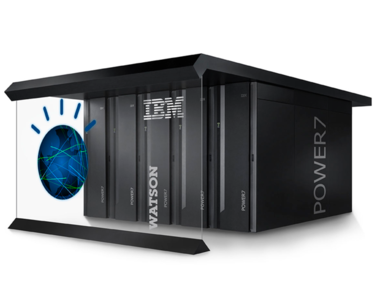 Okay, so it's a publicity stunt by IBM but isn't it an interesting idea? Just imagine Watson, IBM's AI computer system that beat humans playing Jeopardy, in the role of President and Computer-in-Chief. Decisions would be made incredibly fast based on a vast corpus of facts and knowledge … or would they? Is it possible to provide an enormous  library of information for Watson to chew on that wouldn't have political bias built in? Would it be possible for Watson to filter out bias automatically? Perhaps the best place to start is to give Watson a cabinet post, say, secretary of energy and see how that works out.
I wonder whether President Trump will go for such a novel appointment?
Thoughts? Suggestions? Cries of outrage? Send me feedback via email or comment below then follow me on Twitter and Facebook.