Better printing for Web pages
Want to print a Web page but don't like all the junk that comes with the stuff you want? Want to remove the ads and other cruft you don't care about? Print Friendly is the answer.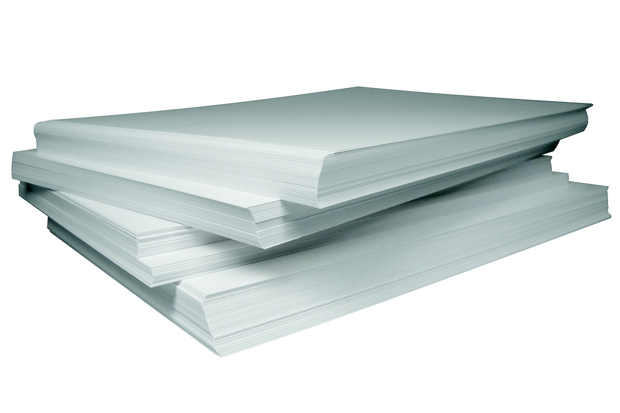 I'm a pretty ambitious cook and if there's one thing that I find irritating, it's printing recipes  from Web sites. Consider the dish Moroccan Chicken and Lentils (which I highly recommend with a few additions; email me if you're interested) on Epicurious, a site owned by Condé Nast.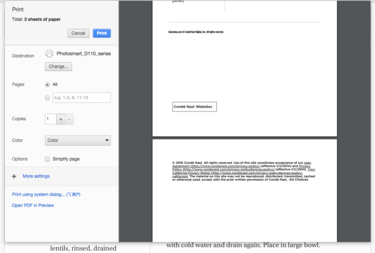 Now, if you should try to print this recipe you'll find it will require 3 pages of paper of which the second will be only half used and the third will contain nothing more than Condé Nast's copyright and legal mumbo-jumbo. This is obviously a waste of both paper and ink as well and all the junk you don't want from the Web page often reduces the usefulness of the printout because it's physically so much bigger than it needs to be (just halving the font size on many sites, produces recipes that would fit on a single page). And Epicurious is not even one of the worst sites for this page bloat! Other sites, for example CNN, can turn what should be a one page print out into 16 or more pages.
Why is this? I'd bet it's not because the designers of those sites are incompetent (at least, I hope not) but rather, I suspect, because marketing and legal requirements trumped common sense. Rather than making the printouts compact and useable, these companies add in acres (okay, micro-acres) of ads and disclaimer and, for reasons that are hard to fathom, use fonts that are large enough to read from across the room even if you have poor eyesight.
There is, you will be glad to know, a solution to this irritating, anti-green madness and negligent behavior called Print Friendly.  
PrintFriendly cleans and formats web pages for perfect print experience. PrintFriendly removes Ads, Navigation and web page junk, so you save paper and ink when you print. It's free and easy to use. Perfect to use at home, the office, or whenever you need to print a web page.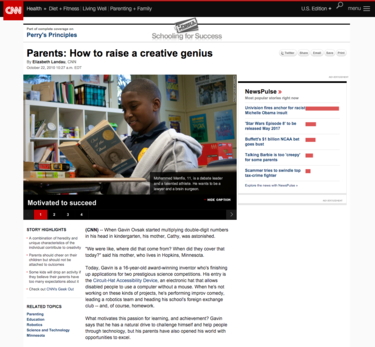 You can use this piece of genius in three ways: First, through Print Friendly's Web interface where you can enter a URL and have its contents displayed in your browser. You can mouse over paragraphs and images and click to delete them before printing (there's also an "undo" button if you get too enthusiastic). When you're happy with the results you  can print the page, create a PDF of the page, or email it.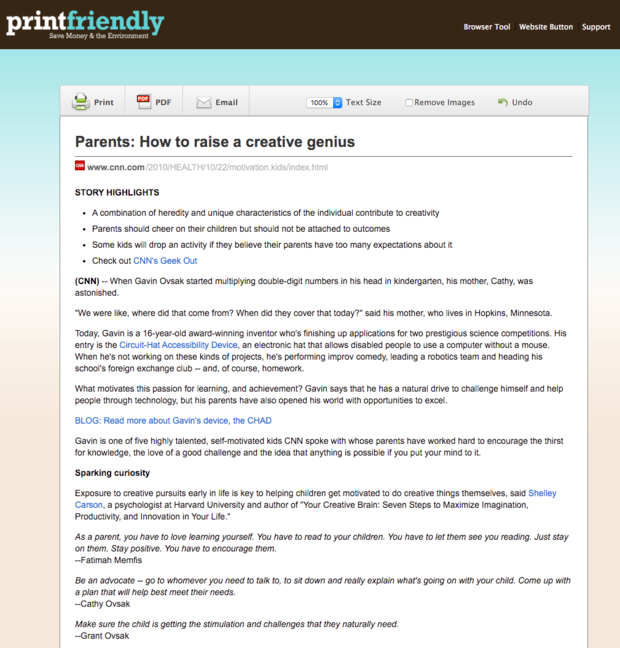 Second, Print Friendly can be added to your browser as a bookmarklet (that's a bookmark with a chunk of embedded JavaScript) which displays the current page in a pop-up window and, finally, as button on your Web site which allows web site users to customize your page before they print them.
Be warned, as clever as the Print Friendly algorithms are, some objects on some Web pages can be really hard for Print Friendly to identify and make clickable so deleting some of the cruft on a page may prove tricky or even impossible.
To use Print Friendly via their site and as a browser bookmarklet is free as is the Website version with ads; to remove the ads costs $6 per month or $60 per year. I love this tool and Print Friendly gets a Gearhead rating of 5 out of 5.
Comments? Thoughts? Suggestions? Send me feedback via email or comment below then follow me on Twitter and Facebook.