They have been springing up here and there … and should become a fixture in every community: "Safe Exchange Zones" for conducting the physical interaction oftentimes necessitated by person-to-person online commerce.
The one pictured above is located outside police department headquarters in Hopkinton, Mass., where I happen to live. The HPD tweeted this morning: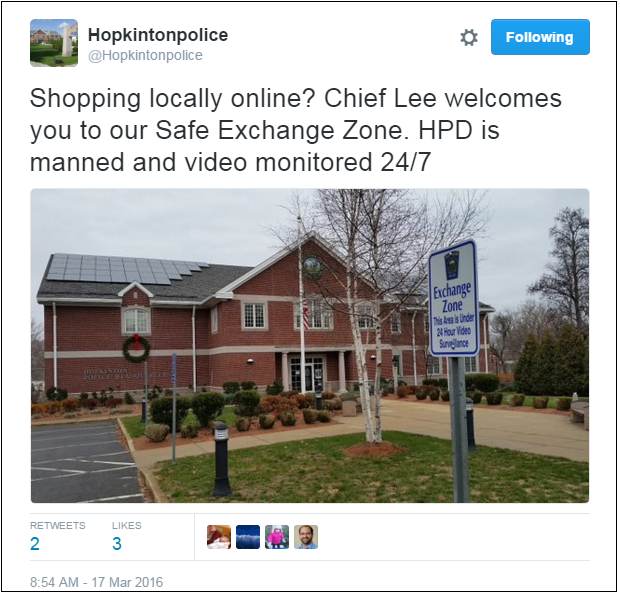 So instead of venturing to a stranger's home, or having a stranger venture to yours, you rendezvous in front of the police station – under the glare of surveillance cameras -- to exchange goods and money. (Pro tip: provided your transaction is legal.)
Kudos to the person who thought of this first.
Welcome regulars and passersby. Here are a few more recent buzzblog items. And, if you'd like to receive Buzzblog via e-mail newsletter, here's where to sign up. You can follow me on Twitter here and on Google+ here.