"It's time to take a stand," says Redditor Grnslv, posting at r/iiiiiiitttttttttttt, "a subreddit dedicated specifically for Information Technology rage!"
The stand in this case: opposition to compensation measured in calories. His screen capture explains: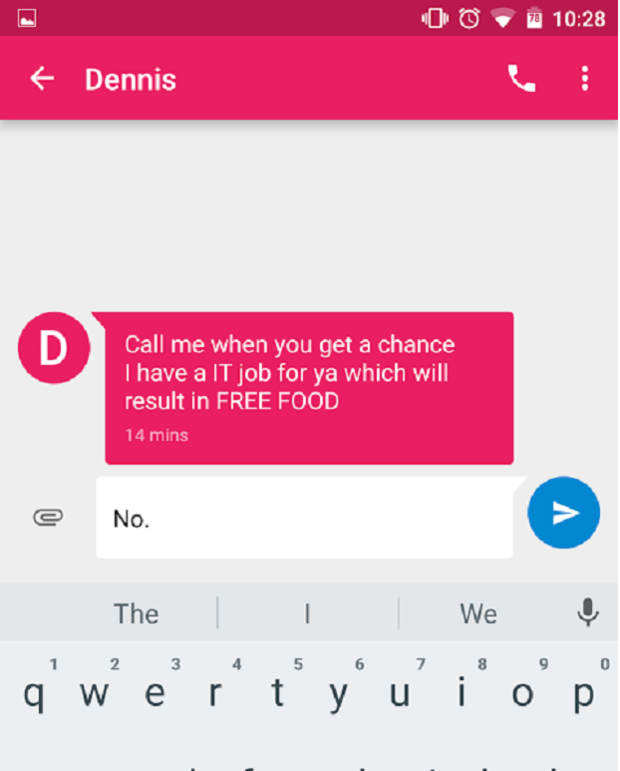 Not everyone participating in the ensuing discussion was a hardliner.
Offered one: "We can absolutely discuss my fee over food, especially since you're buying!"
And another: "I mean, if by 'food' you mean a couple fresh NY strip steaks and a bottle of expensive bourbon, then we can talk."
They say everyone has a price.
Welcome regulars and passersby. Here are a few more recent buzzblog items. And, if you'd like to receive Buzzblog via e-mail newsletter, here's where to sign up. You can follow me on Twitter here and on Google+ here.