As press reports confirm Verizon's long-anticipated acquisition of fallen Internet icon Yahoo, here's a look at the Verizon-festooned Yahoo homepage that is already active.
The URL is www.verizon.yahoo.com.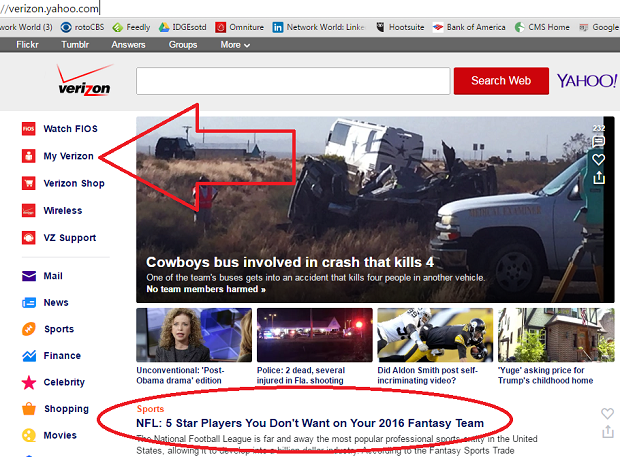 Note the prominent Verizon logo, as well as links to Verizon FiOS and other Verizon services.
Sports coverage, particularly fantasy sports services, has been considered a Yahoo strength, which may or may not be related to the fact that the lead story covers a bus crash involving the Dallas Cowboys and the story directly beneath it addresses fantasy football.
[MORE: For sale: The nuclear bunker of your dreams]
There's more not pictured over to the right, including the trendy "trending" list and a personally localized news module.
As of this moment www.yahoo.com remains active as well.
(Update: Here's a look at how the Yahoo homepage has evolved over the years.)