With Apple confirming its presumed iPhone 7 announcement on Sept. 7, time's running out to review accessories for earlier Apple smartphone models. So I'll squeeze a couple of quick reviews in right now, having tried out some slim cases and a sturdy car cradle while driving from Massachusetts to Washington, D.C., earlier this month.
Totallee iPhone 6 & 6s cases
Totallee sent 3 samples of its very thin polypropylene or thermoplastic polyurethane cases, which slip on easily and look stylish.
The cases range from thin (the Totallee Doberman at 0.06") to thinner (the Spy at 0.04") to thinnest (the Scarf at 0.02"), and each cost $19. The thinner ones offer less protection for the iPhone camera and more overall grip; the Doberman lets you show off your Apple logo -- via a cutout on the back of the case -- if you consider that a good thing.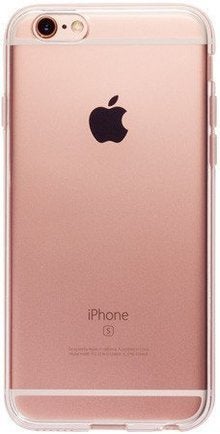 The Spy feels more rubbery than the others, and the transparent case in fact might feel a tad too loose on the sides, as if your thumb might keep peeling the case back a bit.
Despite the Scarf's ultra-thinness, the case feels sturdy. The minimal Scarf also exposes the almost the entire bottom of the phone.
The cases come in flexible resealable packages in the event you want to swap cases on and off your phone.
South Pasadena, Calif.-based Totallee, which offers a 90-day warranty on its products, started up in 2013.
The iPhone cases are priced at $19 on Totallee's site, and a few dollars less on Amazon.
Strike Hands-Free Motor Genius
My sample of this iPhone 6 and 6s cradle from Australia's Strike came with no instructions, so I figured it must be a no-brainer to install on our car windshield, to give us a hands-free view of our phone when used as a GPS device. But I confess I did try and fail to stick the cradle to our windshield via the big suction cup numerous times before I realized there was a little switch I needed to flip to make the suction cup more concave before attaching it to the glass. Sure enough, that worked fine for the duration of a 7-hour trip. There was also the option to attach a circular plastic base to the top of the dashboard via adhesive and then plunge the suction cup onto that.
This hard plastic black cradle is sturdy, and features knobs that can be manually adjusted to angle the cradled phone just right. Positioned just below the rear view mirror, the cradle is relatively unobtrusive, though did take a little getting used to.
One option is to use the mount as a way to convert your phone into a dash cam, once you download a dash cam app.
The cradle can get a bit wiry, as it contains both a connector for gaining a signal boost via an external antenna (I passed on this) and another wire for the Apple Lightning charger, which pops into a car's standard electrical socket.
I did find that the phone was starting to heat up during the drive, being somewhat exposed on the windshield, though it never got so hot as to turn itself off.
I'm on the fence about whether I might use this cradle frequently, but probably not for day-to-day use since it means having to take my current iPhone case off the phone. I use the Ballistic Tungsten Tough, which I like, but which is kind of a pain to remove.
The DIY version of the Strike Alpha cradle goes for between $130 and $150.
Interestingly, Strike Alpha already has a selection of iPhone 7 devices listed on its site...