Microsoft has announced the formation of its AI and Research Group, which it says will help the company democratize artificial intelligence use across individuals and organizations.
The group unites Microsoft Research, which has been its own unit since 1991, with more than 5,000 computer scientists and engineers working on the company's artificial intelligence products. 20-year Microsoft veteran Harry Shum will lead the group as executive vice president, and the group is hiring.
MORE: Microsoft research on why Micro Datacenters really matter to mobile's future
News of the Microsoft AI and Research Group came a day after the company announced the Partnership on AI with Amazon, Facebook, Google and IBM in an effort to "study and formulate best practices on AI technologies, to advance the public's understanding of AI, and to serve as an open platform for discussion and engagement about AI and its influences on people and society."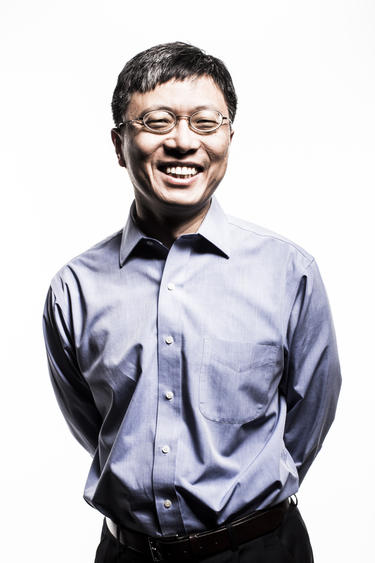 AI and machine learning action at Microsoft has been going nonstop in recent years, in terms of internal development, acquisitions and industry efforts. In fact, Microsoft just bought an intelligent scheduling company called Genee. The new AI and Research Group will fold in existing outfits within Microsoft, including those focused on Cortana, Bing and robotics.
"At Microsoft, we are focused on empowering both people and organizations, by democratizing access to intelligence to help solve our most pressing challenges," said Microsoft CEO Satya Nadella in a statement. "To do this, we are infusing AI into everything we deliver across our computing platforms and experiences."
AI at Microsoft is taking the form of agents like personal assistant Cortana and its being integrated into all applications. Microsoft is also making its AI capabilities available to all developers, such as by open sourcing an AI platform based on Minecraft. Microsoft is also building an AI supercomputer -- Project Catapult -- exploiting its Azure cloud technology that can be tapped by anyone.
Microsoft has research locations throughout the world, including in the United States, China, India and United Kingdom.