What happens when fans of the Game of Thrones TV series work at a company that makes power equipment?
This: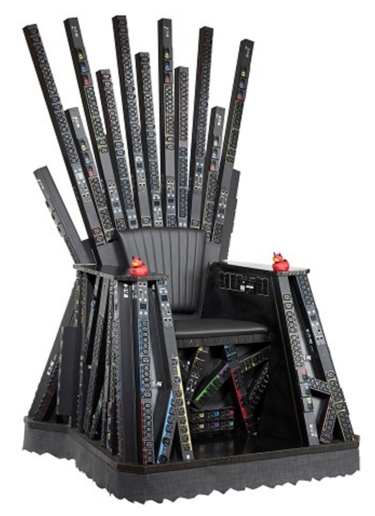 Behold the Eaton ePDU G3 Throne. Compare it to the original Iron throne, pictured here. Eaton commissioned a North Carolina artists to design the chair and then workers constructed it out of 35 rack power distribution unit. It has a total of 821 outlet receptacles. Now that's a throne with some power capacity. Check out a slideshow of how the Throne was built here. 
If you want to see it for yourself, it'll be at Eaton's booth at Dell EMC World in August on October 18-20 and the SpiceWorld conference in November.