I never bothered much with Vine, the 6-second video app that went live in 2013 after being snapped up by Twitter the year before, and apparently not many others are bothering much with it lately as they spend more time on Instagram, Snapchat and other apps.
Twitter and Vine announced on Medium some "Important News about Vine," or more directly "Today, we are sharing the news that in the coming months we'll be discontinuing the mobile app."
MORE: 2016 tech industry graveyard
They emphasized that nothing is happening today and that users will have time to view and download Vines before the plug is pulled for good.  
Vine co-founder Rus Yusupov didn't sound thrilled about, tweeting today "Don't sell your company!"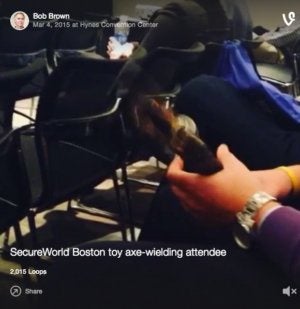 I'm personally just as happy to have one less social app to worry about. Then again, I only ever posted a total of 5 Vines (good for 3,200+ loops) since 2014 on my Alphadoggs Vines account, including video of a toy axe-wielding attendee at a security conference in Boston and another showing a competition for cable installers. Six seconds was just about all you would want to see of either of those things.
But I do feel badly for top Vine creators like twerker Jessica Vanessa, who built a healthy following and revenue-generating brand on the app. For the top Viners, I guess there's always Snapchat or whatever comes next.
I also feel badly for the 350 people Twitter said today it will be laying off, as the company attempts to turn a profit.