Mark's rating:
Just when you thought storage couldn't get bigger along comes YAT (Yet Another Technology) that could change everything.

Read more
Mark's rating: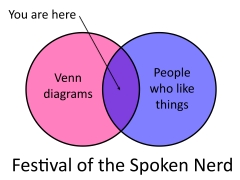 Yesterday I posted an item about nerd jokes (see "A nerd walks into a joke ...") and today I got a note from my old friend, Jim Sterne, pointing me to Festival of the Spoken Nerd "where sparkling wit meets fascinating science in a comedy night for the insatiably sci-curious."

Read more
Tags:
Mark's rating:
If you've been concerned about how your digital privacy is being eroded it looks like you may well feel even more worried after you've seen "Terms and Conditions May Apply" a soon to be released documentary directed by Cullen Hoback and starring Margaret Atwood, Orson Scott Card, Ray Kurzweil, Moby, and Mark Zuckerberg.

Here's how the film pitches itself:
Read more
Mark's rating:
I read on BloombergBusinessweek that the National Security Agency has been busy in the open source world and contributed security-related code to Google's Android operating system. This is like a vampire donating to a blood bank.

Read more
Tags:
Mark's rating: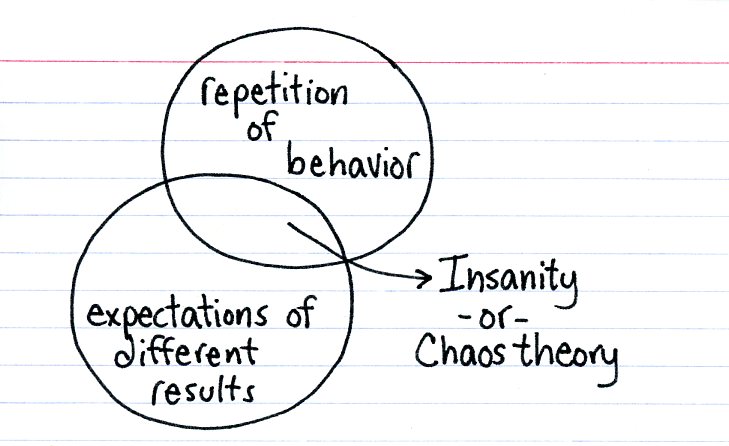 If I was to draw a Venn diagram of jokes there would be one group, nerd jokes, inside which is nested anther group, good nerd jokes. The latter group is, sadly, pretty small and includes one of my favorites:

Q: How many kinds of people are there?
A: 10. Those who understand binary, those who don't, and those who didn't expect this to be in base 3.
Read more
Tags:
Mark's rating:
Our giant robot overlords are, apparently, going to be us.
Sagawa Electronics, a Japanese company that claims to make small robots, recently published a video (see below) announcing its "PowerJacket MK3", a limited edition powered exoskeleton.

Read more
Mark's rating:
SpaceX, the private rocket launch company founded by Elon Musk of Tesla Motors fame (amongst other cool things), has been working on a reusable launch and landing system called Grasshopper that does what many of us always thought rockets really should do: It takes off and lands vertically.

Read more
Mark's rating:
Back in November of 2011 I wrote very critically of Hunter Fan Company's Universal Internet Thermostat with the title "A thing the Internet of Things doesn't need" because, as I saw it, the device was hugely flawed both technically and aesthetically.

Read more
Mark's rating:
Welcome to the new, all-singing, all-dancing, purely online, squashed tree free, Gearhead. Moreover, it's not just Gearhead but Gearhead and Backspin combined! Yes, with the demise of NW on paper all things Gibbs have found a single home under the Gearhead banner.
I will now be posting more frequently but still covering much the same range of content, to wit, interesting and useful products as well as topical and opinionated items.
If you want to be alerted to each new posting and additional content you can sign up for the Gearhead Alert.
Tags:
Mark's rating:
Gibbs really wants to be organized, but somehow, it never quite happens
Getting organized isn't something you do once and then forget about. Oh no. Organization needs constant polishing and review and, in short, is a total pain in the butt. I've always wished I were one of those hyper-organized people who has a place for everything and everything always has its place, but alas, that apparently isn't in my genetic makeup.

Read more