Apple's introduction of the iPad 2  tablet computer on March 2 generated lots of buzz and the product has been a winner, but for many Apple watchers the real excitement is in guessing what the next version will look like. Speculation over what the iPhone 5 will look like has been simultaneously hot.
If some of the latest rumors are to be believed, the guessing game over iPhone 5 and iPad 3 will end before 2011 is done and we'll be on to iPhone 6 and iPad 4 speculation before you know it.  Here's a look at what some creative minds envision the iPad 3 will be.
*Guilherme Martins Schasiepen gets pretty darn elaborate in his rendering of what Apple has next on the Apple tablet front, as seen in MacMagazine.com.br 
*This video from Netbooknews released in June features a roving reporter getting the scoop on what could be an iPad 3 featuring a 3D display. The futuristic iPad design was spotted at the CPT booth at Display Taiwan 2011. </iframe>
*This prototype was posted about a year ago, according to BuzzFeed, but since we haven't seen an actual model like this arrive yet, we figured it's worth another look. Say "cheese".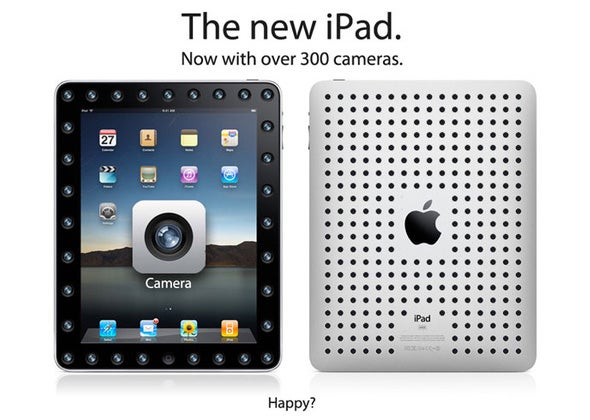 Follow Bob everywhere, including Google+, Facebook and Twitter