Of course they recognize the obvious conflict of interest ... and they address it.
The Wikimedia Foundation - caretakers of Wikipedia -- believes it can bolster public confidence in the general accuracy of its online encyclopedia and encourage future independent confirmation of same by first commissioning a study of its own. They note that it's been six years since a widely cited study conducted by Nature magazine found Wikipedia articles contained an average of four mistakes to the three errors per article found in Encyclopaedia Britannica.
(Steve Jobs and his gadgets ... in LEGO)
From a Wikimedia Foundation blog post:
The Wikimedia Foundation has commissioned a new small-scale study to examine the quality and accuracy of Wikipedia articles. This study, currently being undertaken by Epic, a UK-based e-learning company, and Oxford University, employs greater rigor than the Nature study, involves academics and scholars, and will examine more than just English language entries, and subjects other than solely science. Our hope is that the study's findings will inspire and inform more extensive, independently funded research related to the quality of information found in Wikipedia and other free knowledge projects.
The Wikipedia entry about the new study offers this project summary:
The goals are:
1.      To identify errors, omissions and other quality issues in a sample of Wikipedia articles
2.      To compare the number of errors, omissions and other quality issues in a corresponding sample; of articles on the same subjects from popular online encyclopedias for each language considered;
3.      To compare article quality between the two samples using both expert reviews and reader feedback.
Another important goal, according to the foundation, is improving accuracy.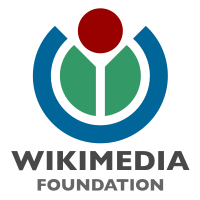 While I am aware of its well-documented warts and shortcomings, I remain an unabashed Wikipedia fan and find myself using it on an almost daily basis. When I know little or nothing about a subject or person, it's a great place to start. On those occasions when I have cited or quoted from Wikipedia, I have yet to encounter a contention, never mind documentation, that the citation was in error.
But, of course, there are many errors in Wikipedia, just as there are in most any reference resource. Quantifying those errors is an important first step on the road to better accuracy.
The project is scheduled to present its findings publicly next April.
Welcome regulars and passersby. Here are a few more recent buzzblog items. And, if you'd like to receive Buzzblog via e-mail newsletter, here's where to sign up. Follow me on Twitter here and on Google+ here.