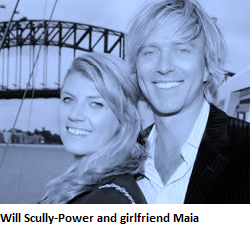 How many times have you been seated in an airplane next to an attractive member of the opposite sex - or same, if you're so inclined -- and the two of you trip the flight fantastic to such an extent that romance seems inevitable ... if only before departing the arrival gate you had remembered to exchange contact information?
Dreams don't count.
Despite the fact that this happens to real people about as often as filet mignon is served in coach, an Australian entrepreneur has launched a website - WeMetOnAPlane.com - that is dedicated to undoing the damage caused when love-at-first-flighters come to regret that they failed to seize the day.
From a story on CNN Go.
Will Scully-Power, managing director and co-founder of Datarati, a marketing analytics company in Sydney, wants to give people who hit it off in the air a chance to reconnect back on the ground.

Scully-Power met his girlfriend, Maia, on a plane, and it was the thought of missing out that prompted his new venture. "What if I didn't connect with her? How would I find her? I couldn't be alone," he said.

 "I wondered how many other people around the world have met someone on a plane that they are trying to re-connect with."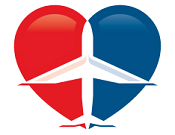 So here's how the site works: One of the now-lovelorn principals decides to post his or her tale of woe on WeMetOnAPlane.com, and then ... Hey, wait a minute, you don't need to know how this site works because, well, because you're much more likely to encounter snakes on a plane than need to use it.
Not that I begrudge Scully-Power his chance to turn an idea into Internet riches. Best of luck to him.
However, I do begrudge him the "I couldn't be alone" business. I mean look at those two! Do you imagine that either had suffered for companionship prior to their fateful meeting on that plane? Or that either would have lived out a life of solitary misery absent a safety net such as WeMetOnAPlane.com?
Yes, that's envy talking, the bitter kind born of having been wedged between two fat guys whenever I fly.
Welcome regulars and passersby. Here are a few more recent buzzblog items. And, if you'd like to receive Buzzblog via e-mail newsletter, here's where to sign up. You can follow me on Twitter here and on Google+ here.