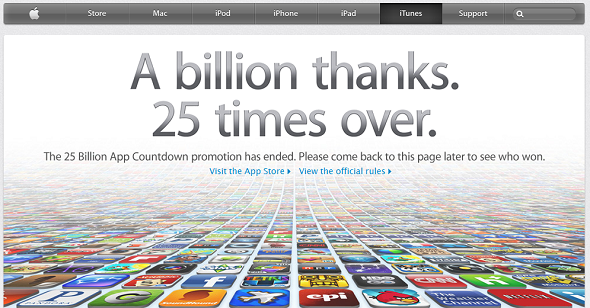 While most of us slept, Apple's App store sometime after midnight recorded its 25 billionth download, a milestone that will win the lucky downloader a $10,000 iTunes gift card.
As you can see from the photo, the winner has yet to be announced.
Our Friday story has background and details.
Welcome regulars and passersby. Here are a few more recent buzzblog items. And, if you'd like to receive Buzzblog via e-mail newsletter, here's where to sign up. You can follow me on Twitter here and on Google+ here.