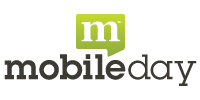 How many times have you been in the car, on the road, away from the office and you had a phone conference to dial into?
You know the drill. You look up the info in your calendar or email. If you are lucky you can click on the phone number and you just have to remember the stupid ID number, hit pound and you're on. Of course, that ID number may also require a security number, the phone number may not be click-able or, if you are like me, you have to put your reading glasses on in order to see exactly what you need on that small phone screen.
MORE FROM THIS AUTHOR: Jailbreaking: Don't blame the player, blame the game
Resurrecting HP Touchpads by rooting them, installing Android
Over the last few months I have been on the road too often. As a result I have had to dial in from cars, planes, airports, hotels and even boats and beaches (hey, it's vacation time). This ordeal to dial into a conference was just getting old fast. There had to be a better way. Sure enough, I found an app for that! MobileDay makes phone conferencing on the go a one-click breeze.
On install MobileDay goes through your calendar and sucks out all of your phone conference appointments. It stores the dial-in and ID numbers. When it is time to join the conference, one click and you're done. Running a little late or need to confirm? MobileDay allows you to send a message to all of the attendees via email or SMS, again with one click. Need to set up a call? Again, just type in attendees and the time and MobileDay does the rest. If you have a conference service you use already MobileDay will use that in setting up conferences. If not, it has one built in. This is the way apps are supposed to be.
I was loving this app so much I actually went to their website to check out the company. That was where I found the biggest surprise. MobileDay is founded by my old friend Rajat Bhargava (I worked with Raj at StillSecure and Interliant) and my friend Brad Feld of Foundry Group is on the board. I called them to find out the back story on MobileDay. Though I speak to both of them occasionally, neither one had mentioned MobileDay to me.
It turns out Raj had spoken to me more than two years ago about some ideas he had around better calendar services. Well, MobileDay is the result of that. Though it is a very different concept then Raj spoke about years ago, research, time and the team have morphed the original idea into MobileDay. Along the way, three great people have joined up to create the app and company. I was introduced to one of them - VP of business development Brad Dupee.
Brad is part of the "Boulder mafia" that Feld has assembled out in Boulder, Colorado. Feld has been instrumental in the success of a number of companies that are based in Boulder, and in the process has become pretty well known for helping to make the Boulder tech scene what it is today. Dupee worked with several of these companies, among them Raindance Communications, which is in the web and phone conferencing business.
Dupee (too many Brads to just say Brad) gave me the history of MobileDay. Pretty typical for an app company, MobileDay has raised about $1.5 million in venture money including investments from Feld's Foundry Group and Google Ventures. The company is comprised of a small group of dedicated people focused on figuring out how to make it easier for people to communicate in this increasingly mobile world. They are constantly improving and tweaking MobileDay based on feedback from its users.
While the app is free right now, the MobileDay folks have some ideas around premium services and other ways to bring in revenue. But for right now they are much more focused on getting people to use the app and hearing about what they can do to make it easier for people to conference.
The app is available in both the iTunes App Store and Google Play. It integrates with most of the web conferencing platforms out there and really could not be easier.
While by now everyone is focused on app development and creating the next monster app, MobileDay to me represents the meat and potatoes of apps. It makes your life easier, while allowing me to untether from my desk and computer. It may not ever be sold for a billion dollars, but you can see it making a handsome return for its investors for the relatively small amount of money invested.