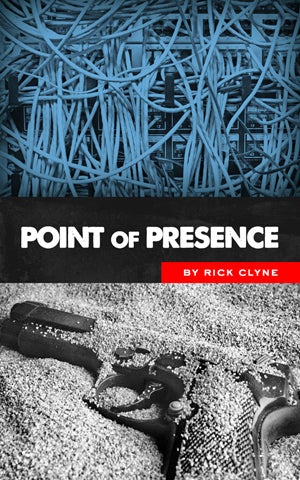 In days of yore, in order for a fledgling author to have their work published they had to find a publisher who thought enough of their work or were somehow convinced that they would actually publish their book. That was not too hard if you were an ex-President or some famous person, but for most authors this was a miserable road that most often ended in failure. Some lucky or rich folks were able to hire an agent who would shop their book around, again trying to find a publisher to give them their break. Of course, if you were lucky enough to get your first book published, it was easier to get the next one published too. Today, the Internet, open source models and e-books have turned this model on its head (thank goodness).
I had a chat the other day with my old friend Rick Clyne. Rick worked with me at StillSecure some years back. He was an excellent marketing manager. I remember Rick was always working on his great novel. Finally, he gave me a near-finished manuscript and said he was starting to shop it around to publishers. He engaged an agent and was hopeful of success. I didn't hear anything else and shortly thereafter I left StillSecure and Rick left shortly thereafter. 
A week or so ago I saw a mention on Facebook that someone had reviewed a book called "Point of Presence." That fired up a synapse in my brain and I remembered that was the title of Rick's novel. It was a cool thriller that dealt with some cybersecurity stuff that Rick had asked me and some of the engineers at StillSecure about. The characters were based in New York (Rick is a Long Island boy like me) and New Mexico. I thought it was really good. It motivated me to start working on a novel of my own based on cybersecurity, which I never did finish (I might now).
I clicked through on the review for Point of Presence and wound up at a site called Flat Third Press. It looks like a publishing company but it only featured two books, Point of Presence and a non-fiction work, Coal People: Life in Southern Colorado's Company Towns, 1890-1930. Both of them were by Rick. The site was complete with links to a media kit, reviews and links to buy the e-versions of the book in Kindle, Apple, Google and others. Also, there was a picture of the book with a really well done cover. Very professional-looking indeed.
I reached out to Rick to see what the story was. It looked like he had found a publisher after all. Rick did find a publisher indeed. That publisher was him! Rick told me he got tired of getting rejected and the run around from the traditional publishing world. With the trends so obvious that e-books were replacing print books, he looked into self-publishing an e-version of his book.
During his research, Rick found several companies that help with self-publishing. Some of these companies take an upfront fee and then a share of any sales of the book. Others just charge a flat fee. They put your book on Amazon, Google, Apple and any number of other book outlets. They offer other services like jacket design, art and illustration, etc.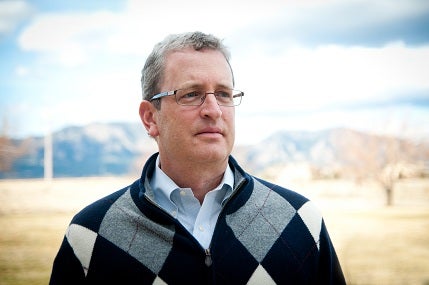 After looking at all the choices, Rick chose to go with bookbaby.com. It cost him about $250 dollars one time and other than one time charge, that is all he paid for Point of Presence to be published electronically. They handle placement of the book and collecting the fees and depositing his share into his account. Of course, Amazon and the other book outlets take out their pound of flesh as well. Still, it is rather painless for Rick.
The other big thing that Rick says is important in this new age publishing is getting reviews. Whether they are on Amazon or Good Reads or other outlets, reviews are the lifeblood of getting the book out and in the hands (or at least in front of the eyes) of more readers.
All in all, it has been a great learning experience for Rick. He says with the numbers of e-book readers growing so much there really isn't a need to print copies of a book anymore. He is already working on his next book, which will continue with the story of some of the characters in Point of Presence.
If you want to read a good thriller that has some cybersecurity technology in it, check out Point of Presence. I really liked it. If you are a frustrated author who thinks you can write the next great novel, DIY publishing could be just what you are looking for.