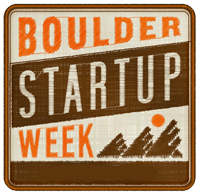 I wrote about MobileDay originally exactly one year ago.  I had come across it by accident in looking for a better solution to dial into conference calls on the go without remembering all of those pesky access codes.  Turns out MobileDay was the brainchild of my friend Rajat Bhargava and is a Boulder based startup.  While I was out here, I thought I would check back in with them and see what has been going on over the last year.
I had lunch with MobileDay CEO Jim Haid.  If you go to the team page on the MobileDay website Jim is the one not dressed up in a funny getup (it is a nice play though on the usual pictures of the team theme). 
Jim is very proud of the fact that sometime Friday or this Monday, MobileDay will handle its one millionth phone call by its users.  Actually even more important for Jim is that MobileDay now handles conference calls for about 20,000 users a day.  That is a lot of "please enter your ID or access codes" saved.
My question to Jim was similar to what I mentioned in my article a year ago. I love the app, I still use it every day, but how does MobileDay make money?  Jim filled me in on the path to profit that the company is following. 
While they will always offer the free one click conference app that I use, MobileDay is really targeting the enterprise market.  Their ROI analysis shows that they can save enterprises tens of thousands of dollars on conference call charges. They are getting some real traction in the enterprise market. You don't see a lot of mobile apps that target an enterprise sale, so this is a little unusual.
Let me explain a little bit of what Jim told me.  Most of us when we receive a conference call have a choice of two or more numbers to dial.  One is usually a toll free number (US only) and one is a local toll number. Sometimes there is even an international number.  The fact is depending what number you pick, the difference in price to your company can range anywhere from 1 cent a minute to 8 to 12 cents a minute. When you consider the average conference call is an hour (60 minutes), you can see how what number you pick can lead to lots of dollars.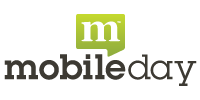 Jim and his MobileDay team have built intelligence into the app to pick the least expensive option.  Using a SaaS based model, enterprise users can select which are the preferred numbers to use and their costs. The app will then automatically dial the least expensive option and dial it.  The model is still being developed but MobileDay can take a percentage of the money they save or you just buy a license for it. 
Another important thing about MobileDay is regarding what information they store about your calls.  While the NSA might have it all or at least the metadata, MobileDay only stores the 10 digit number you called.  All of the other information is kept on your own phone and MobileDay has none of that information, as well as no information about your call.  The only thing MobileDay knows is whether or not the app was used on a given day.
This is a very different approach then some of the other apps that have popped up to help with conference calls. They basically suck all of your information up to the cloud.  Haid says that is a non-starter for enterprise customers and those who value security and privacy.
You can find out more about MobileDay by watching the video below (if you don't see a Youtube, hit reload on the browser).  In the meantime try to use the app Friday or Monday and you could be the lucky one millionth user.  At present usage levels though Jim says they will hit 1.1 million calls in just a few weeks.