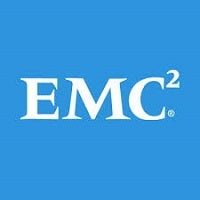 In a lawsuit filed against a former employee this week, EMC accuses red-hot rival Pure Storage of systematically poaching at least 30 of its best people "under suspicious circumstances," the latest of which allegedly involved an ex-sales manager "unlawfully" absconding with 93,000 EMC customer records and other confidential company information.
As first reported by Universal Hub, the lawsuit was filed in the United States District Court of Massachusetts against that former sales manager, Chadwick Johnson, described as a resident of Texas. The suit alleges that Johnson violated the Key Employee Agreement he signed upon joining the company in 2006 by failing to return "two separate external storage devices" to which confidential EMC data was copied from his laptop two days before Johnson left EMC to join Pure Storage.
While declining to comment on the specific allegations, Pure Storage CEO Scott Dietzen tells me in a statement: "Pure Storage has not -- and will not -- engage in campaigns, public or private, that promote unfair competition or business practices. ... We have a strong policy against use of any third party confidential information that we take seriously, and we actively investigate any allegations around its misuse."
EMC's lawsuit against Johnson, which you can read here, paints an entirely different picture. From that suit:
Johnson's unlawful conduct is part of a larger campaign by Pure Storage and numerous former EMC employees now employed by Pure Storage, to compete unfairly with EMC by, among other things, misappropriating EMC's Confidential Information and Property, unlawfully soliciting EMC's customers and raiding EMC of its valuable employees, all in an effort to increase Pure Storage's presence in the marketplace at the expense of EMC. Since last year, not fewer than 30 high-performing employees have departed EMC under suspicious circumstances to join Pure Storage.
In August, Pure Storage announced that it had attracted a whopping $150 million venture round in what was called "pre-IPO financing." In an interview with Forbes, CEO Dietzen addressed the relationship between hiring practices and going public:
And Pure wants delay its IPO to help recruit the best talent. As Dietzen explained, "We have the advice of investors with public markets experience and can recruit top talent before an IPO. This gives comfort to potential customers and current ones."
Not so much to EMC.
Welcome regulars and passersby. Here are a few more recent buzzblog items. And, if you'd like to receive Buzzblog via e-mail newsletter, here's where to sign up. You can follow me on Twitter here and on Google+ here.