Sandy takes down Web sites
Several media websites such as Huffington Post and Gawker are shut down by storm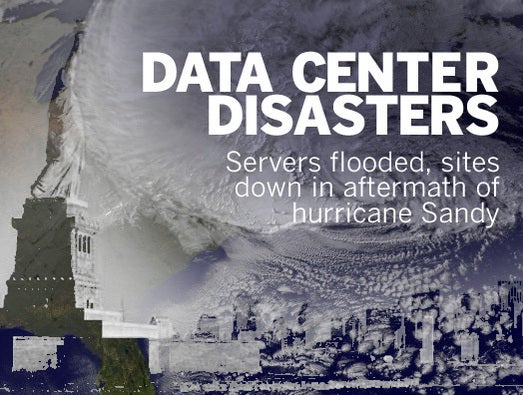 Sandy flooded servers of Datagram in New York City, bringing down several media websites it hosts, including Huffington Post and Gawker. Here are the images that were shown on their sites yesterday.
"We are continuing to battle flooding and fiber outages in downtown New York and Connecticut," a notice posted on Datagram's website said.
"Due to power outages caused by Superstorm Sandy, our own website is experiencing technical difficulties," said Huffington Post.
"Gawker is temporarily down because the 57th Street Crane just flooded our servers with sea foam, or something. Back with you shortly," Gawker said in a tweet
"Elements of BuzzFeed's site and many story pages are back online, thanks to a Content Delivery Network, Akamai, which hosts the content at servers distributed around the world," BuzzFeed posted.
MarketWatch website, owned by News Corp, was also down and cited "technical difficulties."
Next Up: Check out these related slideshows