Apple Mavericks: The good, the bad, the upgrade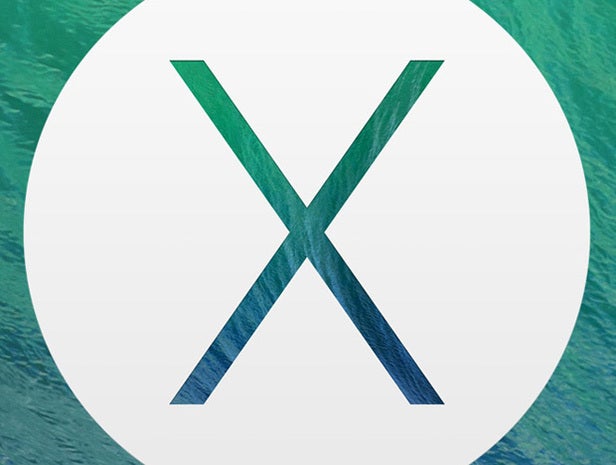 Apple Mavericks (OS X 10.9) is a free upgrade that compiles items Apple has released since the last of the Big Cat OS X versions, Mountain Lion, including significant safety/security updates and new features. Mavericks is an iterative release and is strongly tied to Apple's business and philosophical ecosystems. For corporate networks, where, for better or worse, Microsoft's infrastructure rules, it's very behind the times, despite its compatibility with Outlook/Microsoft Exchange and interoperability with various corporate/organizationally-poised applications.(Read the story version.)
GOOD: Power Savings
Mavericks addresses power savings by putting apps and part of the machine it runs on to partial sleep (called App Nap) under several circumstances. We measured savings of 19% using Kill A Watt measurements on a solid state MacBook Air, which is significant, especially in locations where power is expensive. Not all apps can or should be put into sleep this way, but Mavericks leaves interrupt-driven apps alone, so there's no "damage" by making them take "power naps."
BAD: Weak server tools
Server tools are available for OS X Mavericks for $19.95. This latest edition has limitations when compared to other server-focused OSs. Like its two predecessor Server offerings, it's unlimited in terms of users covered, and it's targeted largely at managing Macs and OS X server tasks, like iCal and Mail, although Windows, Linux, and BSD can be rudimentarily managed from it. The previous version of Apple's Server edition wasn't simple in our opinion. Apple's Xserve hardware -- the 1U servers Apple retired -- are still supported and indeed the features have been simplified and targeted towards smaller organizations, or perhaps islands within larger organizations. Apple's Xsan storage devices are still supported as well.
GOOD: Application Sandboxing
For organizations concerned about deploying deep OS use policies, Mavericks imposes sandbox restrictions on apps managed through the Mac Store. Although not mandated for users, as they can obtain apps from other sources, the sandboxing imposes constraints that have both limitations but also continuity among prior versions of apps built with sandbox-compatibility in mind. The sandboxing technique spawns an instance with its own user-account subdirectory, hidden from the user. The app instance lives in an isolated shell. Application isolation encourages developers to use the technique to prevent user-space from troubling kernel/machine space.
BAD: Management tools are limited
Delivering an analog of Microsoft's Group Policy Management is elusive, although there are Mobile Device Management distribution, PIN requirements, and packages available for OS X and iOS devices/clients. These don't work well for Android (4.2 tested) or Windows (Phone 7, Windows 7-8.1 tested). Apple only, we found. Worked very nicely with our iPads and Macs. If it doesn't have the logo, go fish.
Good: Backup
Apple, through the use of Server, permits a backup of various client versions through the versioning-sensitive Time Machine app. We tested this local network (it can be run over VPNs, but circuit speeds might slow down client backups dramatically) NAS-like storage and it worked without drama.
BAD: Exploding iPhoto
iPhoto exploded several times during our importation of a stock 25,000 mixed JPG and MOV image set. The iPhoto app also imports images from sources in a way that creates events that aren't easily labeled. Merging multiple large events together also crashed iPhoto. We repeated the crash on two different machines, a Macbook Air and a Macbook Pro, although this sample size is very small and might be considered anecdotal. In all of the explosions, however, iPhoto seemed to know that it had caused a problem, and knew where to pick up from where it crashed. iPhoto's job of handling duplicate image import, however, doesn't work well, and we were easily able to import thousands of dupes.
Good: Improved apps
There are many consumer-focused features, such as the breakout of iBooks from iTunes. iBooks plays books more like movies than its Kindle and Kindle-like competition. Although Apple's catalog is said to be smaller than Amazon's, adding especially PDF books was simple. We could buy many of them, too. Our experience with iTunes was good, although the UI is all about selling more product in a consumer sense, rather than being poised towards business/organizational media. Imported music may not have the automatic CD/album artwork applied to icons, as only the music purchased from Apple had automatic artwork applied to an album icon.
GOOD: iCloud
Apple makes iCloud, the user based storage service, very convenient and adds iCloud Keychain, a profile storage caching service. This worked well in testing and allowed us to replicate our iCloud Keychain data across Macs we used for testing accurately. Wireshark proved that the data was opaque.
BAD: Upgrade woes
As Apple controls its hardware platforms, which increase in variance from model to model, and so does the job of regression testing model compatibility with new OS versions. Although Mavericks is said to run on the same hardware as OS X Mountain Lion, its installation routine seems to have rendered a solid number of stunning reported wipeouts, although we did not experience this ourselves, in our admittedly small upgrade regimen. We found it strange, however, that Mavericks would attempt its 5GB installation payload routine without checking the sanity state of the existing file system. We believe this may account for a large percentage of reported installation failures. Mavericks is now in its second patch release, and this maturity may also help you avoid upgrade catastrophes.
Copyright © 2014 IDG Communications, Inc.
Next Up: Check out these related slideshows