Kodak: A look at the icons of an icon
From everything to do with film to the Brownie handheld and Easyshare digital camera, Kodak was photography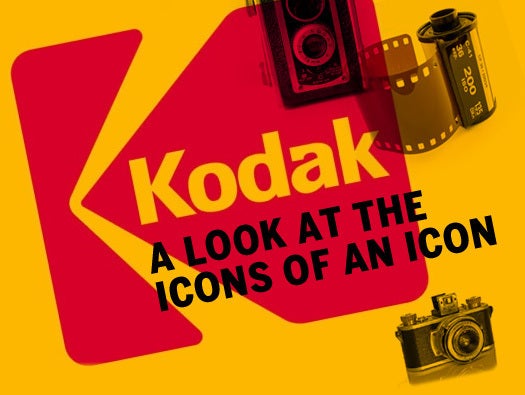 American photography icon Kodak this week filed for Chapter 11 bankruptcy protection after 131 years in business. The company was the originator of the handheld film camera and in 1975 invented the digital camera which largely spelled the end of the film business Kodak dominated. Here we take a look at the products and services that made Kodak famous.
The Eastman Business Park
George Eastman is best known as the inventor of photographic film and founder of Eastman Kodak Co, but his century-old legacy of entrepreneurship now rides on the lesser-known Eastman Chemical Co. That was hardly the case in 1994, when Eastman Kodak spun off its chemicals business to help pay down debt. At that time, Kodak was still a colossus in photography whereas Eastman Chemical was a small player very much in its parent's shadow. But because of a sea change in digital technology and different approaches to business, Eastman Chemical's stock market value has since increased 71% to $5.5 billion today, while Kodak's has plummeted 99% to about $185 million, says Reuters. 
The iconic Kodak film dispenser.
Two of Kodak's most successful cameras, a Brownie Special Six-20 (L), circa 1938-1942, which sold for $4, and the Pocket Instamatic 20 (R), which sold for about $28 in 1972.
Kodak black and white film, negatives, film development reels and black and white photographic prints.
A Kodak Carousel slide projector, with 35mm color slide and film canisters.
Eastman Kodak black and white film, negatives, film development reels and black and white photographic prints.
An Eastman Kodak promotional coffee percolator and cups, made by the West Bend Company.
A Kodak screen is seen at Times Square in New York
A Kodak DCS520 digital camera.
A view of the Kodak booth is seen during the 2012 International Consumer Electronics Show (CES) in Las Vegas, Nevada.
Rolls of Kodak film are seen on a camera store shelf in New York.
A Kodak 5500 color all-in-one printer is shown in Encinitas, Calif.
NASCAR driver Ryan Newman (R) and Raymond VanDerLinden unveil the No. 12 Kodak Dodge.
Models pose at a stand with digital photo frames.
The Kodak Easyshare V705 camera.
Kodak's limited edition Athens Olympic digital camera.
Frank Skop, a senior designer at Kodak, examines a Kodak Advantix T550 autofocus camera.
The Canon EOS D6000 digital camera, which was jointly developed with Eastman Kodak.
Kodak's 3700 (L) and 3100 Advantix cameras.
A Kodak sign for film and cameras is pictured on the now closed Morgan Camera Shop along Sunset Boulevard in Hollywood, California.
President Barack Obama (R) honors Kodak's Steven Sasson, inventor of the digital camera, with the National Medal of Technology at the White House in Washington Nov. 17, 2010.
Kodak in January launched the EasyShare M750, which lets users upload images to Facebook by pairing the camera with a smartphone. At the same time it is suing Apple and HTC for infringing on patents related to technology for transmitting images.
A statue of Eastman Kodak founder George Eastman stands on the University of Rochester campus in Rochester, N.Y.
Copyright © 2012 IDG Communications, Inc.
Next Up: Check out these related slideshows