7 service requests that make IT support folks cry
Every day, in organizations around the globe, the IT team supports requests that range from common usage requirements to the downright bizarre. When you work in IT, you move from one fire, to putting out to the next. But sometimes, those requests and emergencies just make one want to scream. CSO reached out to a few sources for stories about support incidents that made security managers and IT folks cry.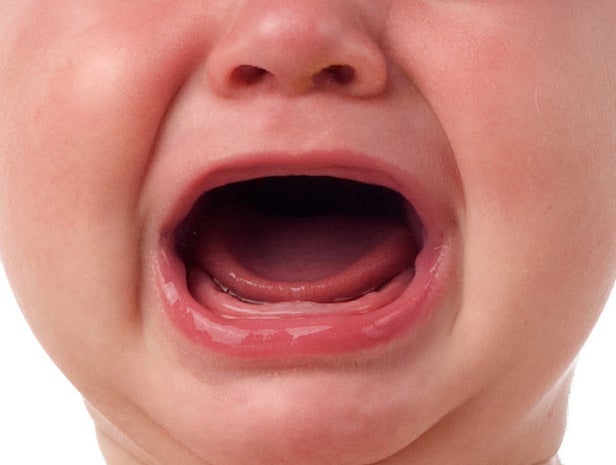 Help desk?
Tech support is there to help. But, as many help desk employees know, sometimes it's not the technology, but the user, who ends up creating the problem! Here are seven stories of how IT stepped in, bit their tongue, and stopped a bad situation from turning much worse.
Forwarding malicious attachments
Forwarding us spear-phishing emails directly with the malicious document attached - this is what attackers want you to do.
One example: [An] email entitled "CIA Prism Watch List" with the message saying the attached word doc lists all the people who are on it (of course it's blank and rigged with an ms-doc CVE).
- Anonymous 
Related slideshow: How to spot a phishing email
Port confusion
A customer was using our application, which, by default, uses three specified TCP ports, 9898, 8080, and 1169.
This customer did not want to use our stock port numbers for security reasons. That is just fine, our product supports using alternate ports for all three. Unfortunately, this customer selected TCP ports 1, 2, and 3.
These ports are "reserved" by the IANA for other uses and this choice was causing network instability in their environment. After more than a year of support calls, the customer changed the ports, but didn't want to use the stock ports.  He asked if he could just put "50" on the beginning of each stock port number, which, of course, is far too long.
- Ed Hurtley, manager of customer services for Tripwire
Virtual headache
We, the vendor, instructed the customer to increase the memory allocated to a virtual machine appliance to avoid the issues the customer was seeing. After waiting at least a week, the customer's virtualization department refused to increase the memory.
"The VM will not have the additional vRam added. This was a deployed appliance -which means that it was packaged originally as the virtual hardware configuration it should have and could ever need. Changing the vRam allocation could / will cause the device to become unstable."
- Ludin Cahill, Tripwire support engineer
Laptop lending
One of our sales reps went on vacation for two weeks and gave her younger brother her domain credentials to use her laptop in her absence.
How did we find this out? When she returned from vacation and tried to use her laptop, it was then unusable due to malware. We ended up rebuilding the laptop, and giving her one-on-one instruction on company policy and safe computing. In the end she still couldn't understand what she did wrong.
- Anonymous
DVD deviation
A customer opened a ticket complaining that his file system rule was getting an "Access Denied" error, which concerned him because the folders being monitored were the same across several servers, and none of the other servers gave that error. I gave him a generic reply about checking ACLs and whatnot, and received the following reply:
"This was due to the fact that my VM machine had a virtual D: drive mapped to a DVD Drive. I have removed from this from the VM and now the baseline runs fine without any errors."
Just think what we would have received if he had a disk in the mapped drive.
"Every time I baseline, my DVD drive goes NUTS!"
- Nathan Strong, Tripwire support engineer
Server slip-up
 We were deep into a big-data issue with a customer and had spent enormous amounts of time troubleshooting and figuring out how to get the customer what he needed. Moving lots of data into and out of databases is always fun, right?
After days of removing data from a massive database I called to check on how everything was going. During the call the customer gave a sharp outcry and said, "The task stopped…the task stopped!"
We frantically started reverse engineering the problem until he mumbled, "Oh….the database server was rebooted."
- Elsa Hill, Tripwire support engineer
Do you have a story to tell?
Tell us what IT support request left you shaking your fist (or banging your head!) by emailing sragan@cxo.com
Next Up: Check out these related slideshows