10 technologies that could revolutionize retail
The retail world is evolving, thanks to these technologies.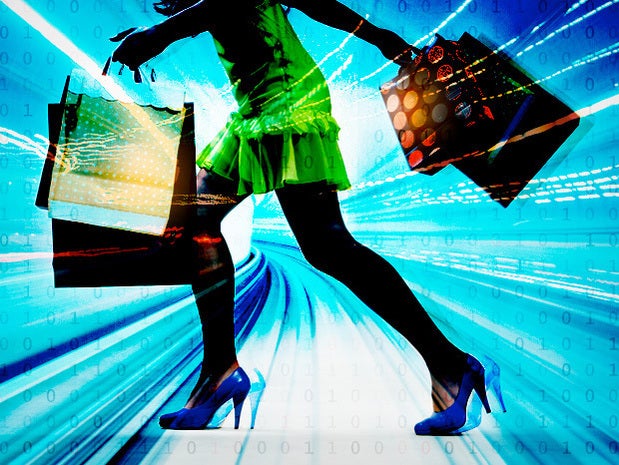 Retailers have an arsenal of technology at their disposal that could both improve their customers' shopping experience and save them money by increasing efficiency. Although some of these technologies are still years away from practical use, each is expected to have some impact on the retail world in the coming years.
Augmented Reality
The ability to lay additional information over streaming video in real time brings countless opportunities to the retail world, from helping shoppers find certain products within a store to helping employees manage inventory. So far, retailers have relied on augmented reality to help customers get a glimpse of their products before buying them. With augmented reality apps, consumers can see what furniture would look like in their homes or what certain apparel might look like on their bodies without ever leaving their homes.
Google Glass
Augmented reality is much more valuable for shoppers wearing Google's Glass device. As this video shows, Glass could do everything that augmented reality apps do, but make it more convenient by eliminating the need for shoppers to look through a smartphone or tablet. Businesses have already started using Glass internally as well – Virgin Atlantic announced in February that its staff would start wearing Glass to help speed up the check-in process and improve communications between flight attendants and passengers who speak different languages.
Indoor mapping
Another option to help shoppers find products within a store is indoor mapping. A handful of smartphone apps provide GPS-like capabilities that big box stores can employ, including the ability to search for specific products and find them in the store with turn-by-turn directions.
Sensors
Internet-connected sensors can help retailers in multiple ways. Sensors can promote certain offers or sales to shoppers when they're near them and send promotions directly to their phones. And sensors embedded on store shelves can monitor stock for each specific item and automatically alert the store's inventory and logistics departments when stock is running low.
3D printing
Retail is one of the industries expected to see the biggest impact from 3D printing. Even though consumer use of 3D printing is still sparse, a handful of services have emerged that offer to print customers' designs and send them the finished product. Once fully capable 3D printers become affordable enough for consumers to buy, the technology could fundamentally change the way retailers sell products to consumers, not to mention how they handle intellectual property.
Drones
Speaking of technology that's still far away from mainstream adoption, Amazon CEO Jeff Bezos introduced the idea of drone delivery for small online purchases in a 60 Minutes interview in December. Although Bezos admitted that the project, currently referred to as Amazon Prime Air, may still be as many as seven years away, the idea that drones could deliver certain products within an hour after they've been purchased could have a ripple effect across the entire retail sector.
Big data analytics
The mountain of data retailers have on customers' shopping habits will only get bigger as consumers become more connected. Analytics will become more important, helping retailers sharpen their pricing strategies and create personalized offers for highly specific groups of customers.
Mobile payments
For consumers, the smartphone may soon replace the traditional wallet. For retailers, consumers' smartphones may actually replace the cash register. Continued growth in mobile payment capabilities could soon blur the lines between online and in-person shopping, enabling customers to pay for their purchases from their mobile devices rather than waiting in line at cash registers.
Videoconferencing
Another retail innovation already touted by Amazon, videoconferencing can help bring customer service efforts to a new level. As Amazon showed in commercials for its Kindle Fire HDX tablet, customers with questions or concerns about a specific product are now able to contact support representatives via video chat. This could be a big help for assembly or tutorials for new products, and could ultimately result in more satisfied and loyal customers.
Social media
Although retail brands are no strangers to social media, the technology is likely to become far more useful to retailers in the coming years. Last July, Vision Critical released a study that found 40% of 6,000 respondents had purchased a product after saving a social media post where they found it. As payment processing technology improves and consumers become more entrenched in social media, this figure is likely to grow, and retailers will find much more value in social media.
Copyright © 2014 IDG Communications, Inc.
Next Up: Check out these related slideshows