Top 25 iPhonies: the nano edition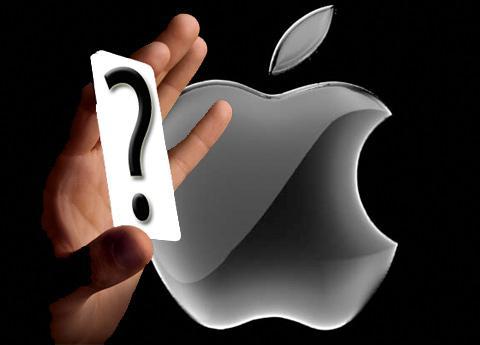 It was just a matter of time, in this case less than a month of the iPhone's release, before Mac-heads and gizmo crazed consumers began the buzz over a smaller, less expensive version of the iPhone. So, we combed the Web to bring you the best of the Photoshop frenzy surrounding the iPhone nano. Take a look our our top picks , and let us know what you think or submit your own mock-up .
A report from a JP Morgan Chase analyst today says the device could be based on the ultra-slim iPod Nano music player . JP Morgan Chase analyst Kevin Chang said the new model could sell for less than $300 and he based his speculation on patents filed by Apple and unidentified component suppliers, the reports said. The iPhone sells for $500 and $600, depending on storage requirements. Read the full story .
This is an older mock-up that popped up online when iPhonemania was just starting.  This version uses the older iPod mini as a template. Luckily it was ahead of it's time.
While "I Apple" isn't as catchy as "iPhone," this little guy gets points for it's slim design but the dial pad seems far too small to actually use.
This early iPhone mockup has the iPod mini body with a the added amenities of video and a camera (what proper phone doesn't offer multimedia these days?).  While a noble attempt, the slide feature that reveals a RAZR-style dial pad which is against the iPhone grain.
Closer look to the current iPod nano, but unless you have abnormally small fingers would you be able to operate the scroll well shown here.  And, as with many early mockups, the dial pad is problematic and just not worthy of Apple's aesthetics.
iPhone nano (red)? The packaging got our attention, but the device looks just like a nano. However the wider screen indicates more features.
This little RAZR-meets-the-iPod-nano version made it on our Top 25 iPhonies list and doubles up based on it's clear nano-inspired look.  This has one of the tell-tale signs of an early iPhone mock-up based on the slider style body and RAZR dial pad features that were popular a few years ago.
Looks like China took the old iPhano nano mock ups to heart and produced their own knock off.  It's called an "i-phone" (no attempt to hide it's a knock-off) and is made by I-Mobile.  It's available for $129 at i-Pmart .
Another Top 25 iPhonies gem that is has all the markings of an early mock-up with it's slider dial pad and nano body.
An iPhone mini circa 2004.
This version is still old-school nano, but smartly drops the insanely small dial pad and offers a stylus to help you nano-navigate.
This version is basic, but that's why it fairs better than the earlier versions — i.e. no dial pad, no slider, no stylus.  We get a larger screen for video and call features (one assumes).
Okay, back to the old school but this one looks as if the dial pad might actually be usable.
This one moves the click wheel down as far as it can go to give the user the maximum space for calls, music, and video.  This concept just fails to address how one would actually make a call.  Are we to just click through our phonebook like our music?  This would mean that you would have to sync to manage your list making it hard to add a new phone number when you're mingling at happy hour.
While this attempt to envision the next device won't get gizmo geeks queuing up in front of an Apple store, it's a fun look at how the nano itself will need to be redesigned.
Simple and it works.  Much like Apple devices (for the most part).  We dig it.
Another Chinese knock-off, this device is described as the "CECT V668 iPod Nano iPhone look alike."
Yes, another slider take on the old nano form but this one looks like something that may have been dreamed up in the Apple labs circa 2004 or something you might see for sale on the streets of Singapore.
This mock-up imagines the iPhone nano as a sleek, black device with undercover LED/OLED display, touch sensitive surface, onscreen click wheel, and a backside digital camera.
This one looks like your everyday iPod nano, but looks as if it has a slider dial pad tucked away.
This early concept moved on to the current iPod nano incarnation.  The design touts (or hopes for) a 60G iPhone nano (heck the iPhone itself is a paltry 8G) with video, touch screen, games, mic that is integrated into earbuds, iCal and Phonebook sync, and a camera.  The trick comes with keeping all those nifty items powered.
Had to include this completely impractical but cool artsy take on a designer-looking iPhone nano.  We're not sure how one would even turn this one on, but it looks cool.
This looks like it could be the real deal, with a simple black and white offering of Poppa iPhone.
It's a chop off the old Photoshop block, but looks like it is more thumb friendly than some of the previous incarnations.  Would be interesting to see this one in action.  Calling Mr. Jobs.
Our top pick may be a blatant re-sizing of the iPhone, but it works.  The question here is what features should an iPhone nano have? Just phone, music, Internet, and pictures? Would video even make sense on a screen so small? How would the device cool itself and is there a battery out there that can keep it alive? Let us know what you'd want on your iPhone nano or if you are even interested in such a device.
Copyright © 2007 IDG Communications, Inc.
Next Up: Check out these related slideshows