11 corporate anthems to die for
Go ahead, sing along. You know you'll want to.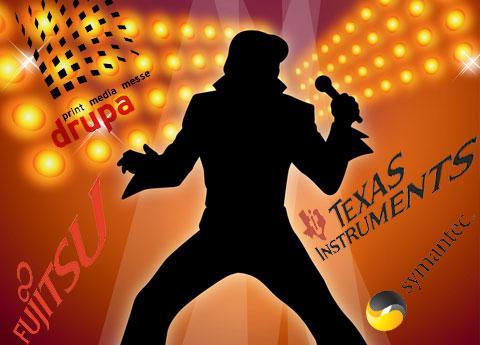 The list of mostly embarrassing songs high-tech companies insist on producing year in and year out is long and illustrious. Here are a few of our favorite corporate ditties.  I know there are tons more out there, send them along.  Cover your ears and sing along.
Here we have a recent song from SalesForce.com: "Dev Life".  It contains the lyrics:
I'm coding Unix Windows Linux/I've got the dev life going mama/I'm like the coding Dalai Lama.
Coding like the Dalai Lama?! Yikes.
IBM is arguably the leader in corporate sacred song producing. In order to keep employees motivated, Big Blue founder Thomas Watson Sr. collected songs employees had written about IBM into a book dubbed "Songs of the IBM," which the company first published in 1927. Watson felt that song singing was a way to build character and instill company loyalty. "Songs of the IBM" included more than 80 IBM-specific ditties, including the rollicking rally song "Ever Onward IBM," written in 1931 by IBM-er Frederick Tappe.
Stallman breaks into song here for no apparent reason. You'll be wishing he had a reason and hand not broken into song after listening.
Need to listen closely to this one to really understand it. Once you do, you'll shut it off.
This one holds together and was obviously thought out...well maybe it just holds together.
Next Up: Check out these related slideshows