Quiz: Microsoft CEO Steve Ballmer said what?
In which you try to figure out what Microsoft?s Steve Ballmer said vs. Plato, Vince Lombardi, other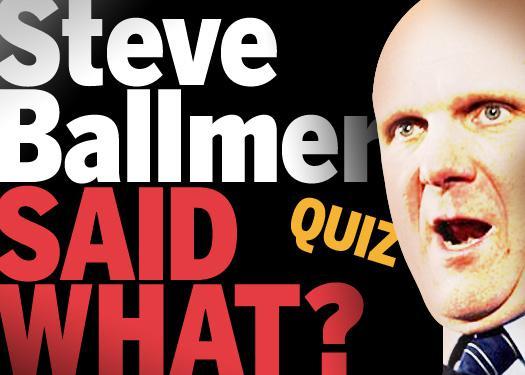 Microsoft CEO Steve Ballmer is famous for his colorful quotes and keeping people guessing about what he might say next as he spreads the word about Windows 8 , Surface devices and upgrades to a range of Microsoft servers. Given the great number of public speaking engagements he conducts every year, he expresses thoughts on a wide range of other topics, too. Here are some of his words lined up against those of some major historical figures who have opined on similar subjects. On each slide can you figure out which quote fell from Ballmer's lips? Keep track and check your score at the end.
RELATED: The Windows 8 Quiz
Next Up: Check out these related slideshows