Inside Apple iOS 5
A whirlwind tour of Apple?s newest mobile software for the iPhone, iPad and touc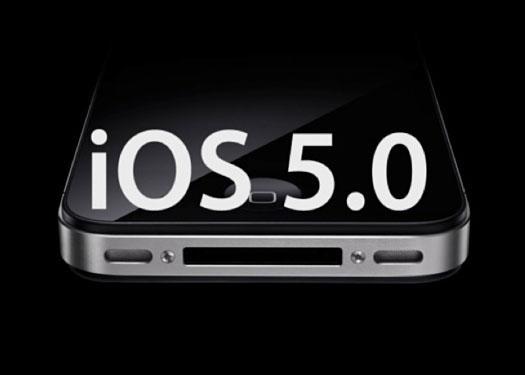 Apple has added 200-plus features to its next major mobile software release, iOS 5, which has entered beta testing and is slated for general release in the fall of 2011. The company has introduced new applications, such as a notification center, and spruced up mainstays such as the Safari Web browser and Email.
Notification Center: Ever since iPhone users saw what Android was capable of when it comes to notification management, they've been wanting an upgrade. IOS 5 brings a central location to all of your iPhone's notifications for the first time. To access the notification center, you swipe down from the top of the screen.  The notifications that do show up are completely customizable by the user. New notifications appear briefly at the top of your screen, without interrupting what you're doing.
iMessage: This new messaging service falls somewhere in between Apple's iChat and RIM BlackBerry's BBM. IMessage can be used over 3G of Wi-Fi, and comes built into the native messaging app. IMessage also supports video and photo transfer.
NEWSSTAND: This is to magazines and newspapers as iBooks is to well, books. It allows you to keep all of your various subscriptions in one place for easier organization. Along with the addition of an actual app for your subscriptions, there's a new place on the App Store just for newspaper and magazines, and new purchases are automatically downloaded to the Newsstand. As new issues become available, Newsstand updates them in the background.
Reminders : Apple has completely reinvented its "Notes" application with iOS 5 and has added a full featured reminder and to-do list application. Reminders is also location based, so you can get alerts based on when you arrive at a particular place. Reminders also works with iCal, Outlook and iCloud, so any changes you make are automatically updated on all your devices and calendars.
Twitter: iOS 5 makes it easy to tweet from your iPhone, iPad or iPod touch by integrating Twitter into the OS. Sign in once in Settings, and then tweet directly from Safari, Photos, Camera, YouTube or Maps.
Safari: iOS 5 brings with it a major Web browser overhaul. Safari Reader displays Web articles sans ads or clutter so you can read without distractions. Reading List lets you save interesting articles to peruse later, while iCloud keeps your list updated across all your devices.
PC-free: For the first time, you no longer need a computer to operate an iPad, iPhone or iPod touch. You can activate and set up such devices wirelessly, and download free iOS software updates directly on them. Now you can also edit your photos or add email folders on your mobile devices.
Next Up: Check out these related slideshows