12 geekiest snow and ice sculptures
When the going gets cold, the Linux, Mac, Star Wars and other geeks get creative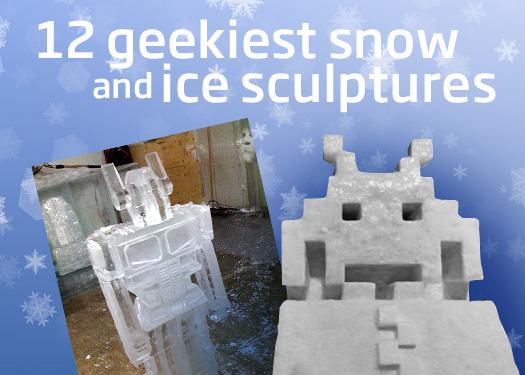 Not all tech weenies hunker down indoors when the snow starts piling up and the ice coats the streets. Some put on their mittens and boots and go to work creating fantastic snow and ice sculptures celebrating their tech favorites.
Snowman can't get away from his work
You'd think a snowman could cool it on the computer while out in the yard, but noooo.
Source: 4chan
Bill Gates: Let it snow money
OK, it's not real snow, but the Microsoft founder trapped inside a little snow globe swirling with glittery money seems like a fit.
Source: Joyoftech.com
BlackBerry on ice
There might be some concern about the RIM BlackBerry smartphone freezing up here. Just make sure you don't stick your tongue on it or you could end up like the kid from the movie A Christmas Story .
Source: Gizmodo
Tron-inspired hotel suite
The famous Icehotel in Sweden stays current with a suite dedicated to the new Tron: Legacy movie.
Source: HotelChatter
Exterminate and shovel!
The ice cold heart of the Dalek will keep this snowman from melting.
Source: thebadastronmer
Copyright © 2011 IDG Communications, Inc.
Next Up: Check out these related slideshows