DEMOfall 2010: 15 Hot Products
Hot products that help you to store data, videoconference and even find true love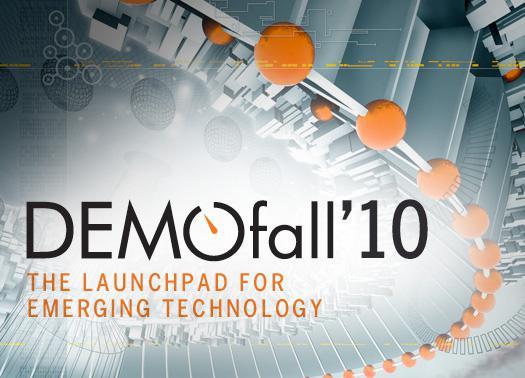 What's cookin' at DEMOfall '10
In this slideshow we'll give you a handy preview of the hottest products making their debut at this year's DEMOfall show in Silicon Valley. The selections this year run the gamut from platforms that create virtual 3D realities, to do-it-yourself home security camera systems, to mobile apps that let parents get involved in nearly every aspect of their children's education.
Product: Vizerra
This software platform utilizes technology used in video game rendering to create gorgeous 3D renderings of real-life landmarks and famous sites, such as St. Peter's Square, Mount Vernon and the Taj Mahal. The platform is intended to help companies plan buildings and other structures in real settings and to provide demonstrations of what new buildings will look like once they're finished. The platform is available for licensing to "any third party developer," 3DreamTeam says.
Product: Bitbop
So let's say you've planned a family road trip that just happens to occur during Shark Week on the Discovery Channel. Oh no! How are you going to get your fix of shark-induced carnage on the road? Well worry not. As long as you have 3G connectivity on your smartphone or tablet, the Britbop application can help you stream your favorite television shows on demand. Popular shows available on Bitbop include "Glee," "The Office," "SCI" and, yes, Shark Week. Subscription to the app costs $9.99 per month.
Product: MicroFueler
Ever have a wild party where your guests rudely left several bottles of beer only half-finished around your living room? It used to be that you'd have to joylessly dump all that leftover beer down the sink. But no more! The MicroFueler actually lets you take alcohol from beer, wine or other drinks and convert it into ethanol to fuel your car. The MicroFueler also works with sugar, which it also distills into alcohol.
Product: mParent
For parents that obsessively watch and track every single achievement or activity their children perform in school, mParent is a mobile application designed to "enhance parents' involvement in their child's education." Among other things, the app gives parents instant access to "their child's grades, learning progression, activity schedules… assignments, exams, absences and more." In other words, kids will have to literally feed their homework to their pets in order to escape parental scrutiny.
Product: Footfeed
While social networking aggregators have become common over the past few years, Footfeed is designed as an aggregator specifically for location-based check-in applications such as Foursquare and Brightkite. For users who use these apps to get rewards at their favorite shops, this app will let them collect at the same time with only one log-in session. What's not to love?
Product: Foound
The folks at Foound don't want you to bother sending out text messages or making phone calls the next time you want to arrange a hangout with your friends. Instead, just post where you'd like to go on the Foound mobile application and it will alert your friends through an invitation on what your plans are. Foound is different from invite sites such as Evite and Meetup in that it's specifically designed for mobile devices. It is basically set up like Twitter, where new hangout proposals will automatically appear on the Foound main display, just as Twitter updates are.
Product: HealthInReach
HealthInReach is a sort of do-it-yourself doctor finder that lets you compare physicians through the treatments they provide and the prices they charge for them. Once you've found the doctor you want you can then book an appointment and can receive discount prices if you decide to prepay.
Product: Independa
This application is designed to integrate with health and activity sensors on medical devices to give family caregivers a real-time picture of their relatives' health. So if a sick relative forgets to take their medication then a wireless sensor on their pill bottle can alert the user that it hasn't been disturbed.
Product: Parallels Desktop 6 for Mac
Parallels Desktop 6 doesn't just aim to give you access to your Windows applications from your Mac, but also from your iPhone and iPad as well. Parallels includes a transport feature that lets you import all your files from your Windows-based machine to Macs and also to run Windows itself as an application if you're not yet comfortable with all the nuances of the Mac operating system. Essentially, this application is designed as a helping hand for PC users who are trying out Macs, iPads or iPhones for the first time.
Product: GotoCamera
The basic idea behind GotoCamera is that you can use Web cams that you already own to make your own homemade security system. The software lets users program cameras to immediately start recording if they detect motion while the users are away. They can then view what's being recorded at their house as it happens.
Product: TuneUp
We've all had issues downloading music that gets mislabeled in multiple ways, as anyone who's downloaded Pink Floyd's song "We Don't Need No Education" from their "Dark Side of the Moon" album can attest. TuneUp is designed to give you the correct information on the songs in your iTunes library so your friends don't laugh at you when they see you have a large catalog of songs played by the "Beetles."
Product: Veebeam
Do you love watching TV shows on your laptop but are tired of being limited by its small screen size? Veebeam is aiming to fix that by letting you wirelessly stream any content on your laptop directly onto your television set. The program has an output of 1080p, so you can get high-quality programming from sites like Hulu and Netflix.
Product: wayConnected
Just as Google Voice attempts to simplify your multiple phone numbers by giving you one number that will ring at multiple locations, wayConnected gives you one Web ID that will provide others with all your relevant contact info on the Web, from your cell number to your IM account to your Twitter handle. What's more, you can customize your information for each user who views your profile so that only certain people can access information that you want to stay within a close circle of friends.
Product: Zingaya
Have you ever been angered by an article that blatantly insulted, say, Magic Card players ? Well now you don't have to settle for an e-mail to register your complaints. Instead you can call the Web site up directly using Zingaya. Zingaya lets companies embed "call" buttons onto their Web sites. Users can then click the button and call your business number and talk to you using their computer's microphone. So in addition to telling people how offended you are by their cheap shots leveled at Magic players, you can also learn more information about companies' products by clicking to call them directly.
Product: TryItOn
Here's a fun product to end our slideshow with. TryItOn lets you search through clothes on the Web and lets you "dress" a picture of yourself in those clothes. In other words, you won't have to wait until it's too late to see if you look like a dork wearing a certain hat or shirt. Simply put, TryItOn aims to make online clothes shopping far less risky.
What technologies catch your eye? Do you find these technologies appealing? Or are you furiously scrubbing your social networking profiles in fear that someone might dig up something sleazy on you using DateCheck? Let us know in the comments!
Copyright © 2010 IDG Communications, Inc.
Next Up: Check out these related slideshows