Juniper Networks: A brief history
Juniper just made its biggest announcement ever, so how did it get here?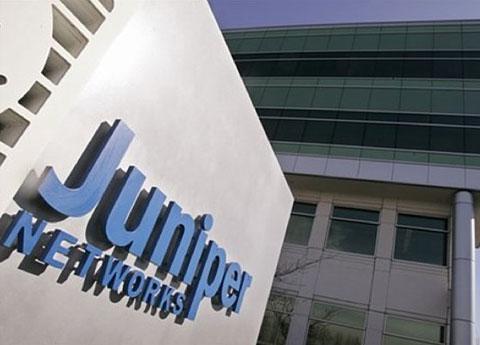 When Juniper Networks came on the scene in 1996, the main supplier of core Internet routers was Cisco, and by 2000 Juniper had made inroads into the market, but lost half of that gain in 2001. Over the years it has continued to forge ahead in advancing the speed of Internet core routers, but as that market flagged, also branched out into gear for enterprises. Now it is announcing " The New Network ." Here's a quick run through of major events in Juniper's history.
Related story: Juniper lays out the pieces of 'New Network' initiative
1996 – Pradeep Sindhu (shown here) founds Juniper Networks with a $200,000 investment by Kleiner, Perkins, Caufield & Byers and brings Scott Kriens on board as CEO. It also garners more than $40 million in investments by service providers interested in faster Internet routers including AT&T and UUNET as well as other equipment vendors such as 3Com, Northern Telecom and Siemens, that want it to succeed against Cisco.
In 1998 the company announces its operating system, JUNOS , with a modular architecture that would make for high reliability. It also issues its first product, the M40 router (shown here) with OC-48 interfaces, which quickly spikes the company's revenues to $102.6 million in 1999 and grabs the company 15% of the market. When the company goes public in 1999 its stock price jumps from $34 to $98.88 the first day. In 2000, the company introduces a beefier core router, the M-160, with OC-196 interfaces and follows up with smaller versions of its routers to serve as carrier edge routers.
In 2000, when the telecom bubble bursts, Juniper's stock goes into freefall – plummeting consistently from $218.94 per share in September 2000 to $5.82 per share in October 2002. In 2001, Juniper seeks a new market – cable TV providers – with the release of Cable Modem Termination Systems (CMTS) gear that it discontinues two years later. During the same year it buys up Unisphere , which also makes carrier DSL gear.
In 2004, still searching for new revenues, the company breaks its CEO's vow not to compete with carriers for enterprise business by buying enterprise security giant NetScreen (IPSec and SSL VPNs, intrusion detection, firewalls). NetScreen competes in a $10 billion market, he says, and Juniper wants a cut. Later that year it comes out with the J-Series routers for enterprises.
2005 is a big year for Juniper purchases. It buys Redline and uses its application acceleration technology to produce another enterprise product - the DX load-balancer/application accelerator appliance. Juniper end-of-lifes the DX in 2008, likely because Juniper couldn't break into the top two vendors in the market, analysts say. It buys Peribit to create its WX and WXC WAN-optimization gear that it still sells.
Also in 2005, the company makes a play toward VoIP support with the purchase of Kagoor Networks , a maker of session border controllers that facilitate connecting IP voice calls between networks.
Late in 2005, Juniper announces its network access control architecture that it dubs unified access control (UAC) that relies on appliances called Infranet Controllers to check devices for security compliance at login and trigger enforcement of those policies. One major hitch: to enforce policies at the switch port requires cooperation of switch vendors and Cisco – which dominates the switching market – is unlikely to help. The company throws itself into IETF and Trusted Computing Group efforts to create NAC standards, but industry observers say Juniper needs its own switches.
Based on its purchase of NetScreen, in 2006 Juniper introduces the secure services gateway (SSG) enterprise router with a fistful of security functions designed to compete with Cisco's ISR routers.
Two years later, Juniper announces its own family of enterprise switches – the EX, that it plans to integrate with an overriding security management platform so all security devices on the network can contribute data to a policy server that can enforce security policies at the switches based on the latest security information.
In 2008, the company hires Kevin Johnson away from Microsoft to be its new CEO. At Microsoft he headed up the Windows and Microsoft Online Services divisions, and before that held sales roles for Microsoft. He was a key player in Microsoft's failed bid to buy Yahoo .
The data center becomes Juniper's next target, with the company announcing a top-of-rack data center switch . It works out an OEM agreement for IBM to sell some of its switches and routers and they work together to create a data-center fabric. The alliance is seen as taking on Cisco's data-center strategy.
Next Up: Check out these related slideshows