10 cool things you didn't know about Google
You use Google's site every day, but how well do you know the company?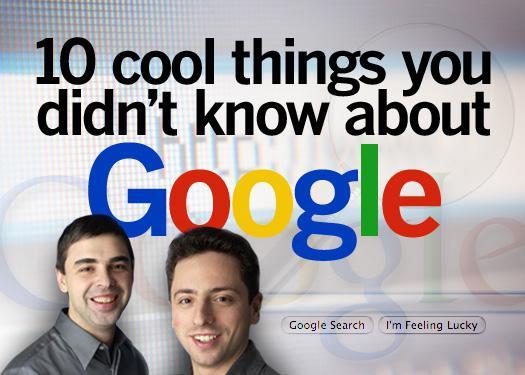 Regardless of how you feel about Google, you have to admire them. Two techies in a garage with no viable business model have created one of the fastest-growing, most profitable, most admired companies, ever. They affect millions of people around the world and provide the infrastructure for an online economy worth billions. They have, in short, been almost frighteningly true to their mission: to organize the world's information and make it universally accessible and useful. For more of Google's story, go here .
But how well do you really know Google? Take this quiz to see – and no fair googling the answers.
Also see:
Getting to know Google
Kaila Colbin's Google Watch blog
Google Subnet: An independent Google community
Copyright © 2009 IDG Communications, Inc.
Next Up: Check out these related slideshows