How to build your own supercomputer
Supercomputer do-it-yourselfer Bruce Allen says anyone can build one with some simple equipment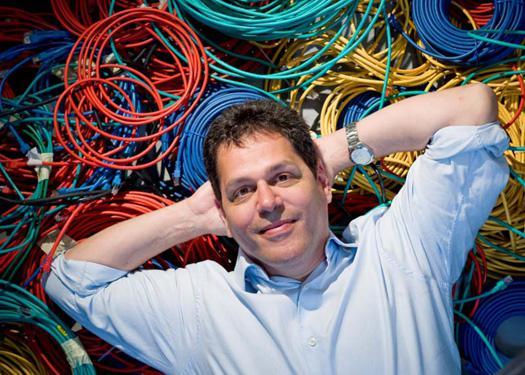 Supercomputer do-it-yourselfer Bruce Allen says anyone familiar with networking can build a supercomputing cluster today with modest funding and instructions pulled off the Internet. He built a 32.8T flop cluster most recently in Germany. This is a brief look at the unglamorous hardware that went into his first effort -- a 28.8G flop cluster built in 1998 at the University of Wisconsin Milwaukee.
Photo credit: Albert Einstein Institute (AEI)/Norbert Michalke
Network topology for the cluster was simple: two 24-port switches connected to 48 nodes.
The guts of the cluster: a DEC 300XL workstation with 2M Byte cache CPU bought at a close-out sale for $825 each.
Trays each containing 50 single inline memory modules to boost the system RAM to 7G Byte.
3Com Superstack II Fast Ethernet switches used to tie the nodes together. The temperature monitoring device on top is a Radio Shack indoor-outdoor thermometer.
The DEC machines deployed on shelving bought at Home Depot and set up in a machine room. The cage at the rear houses the wiring closet for the physics department.
The back of a rack. That's rain gutter holding the red Cat 5 cabling.
Nodes shown from the front. Note all the keyboards on the top shelf. Each node required its own keyboard to boot.
Copyright © 2009 IDG Communications, Inc.
Next Up: Check out these related slideshows