Spammers, crammers, fraudsters and identity stealers: The FTC?s top 2008 cases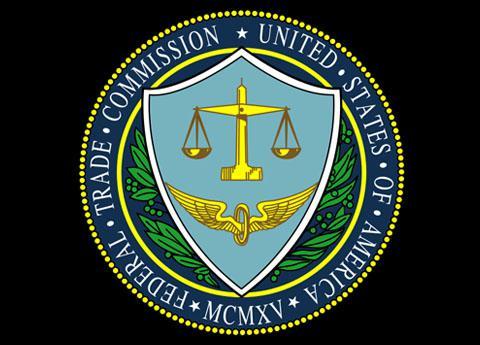 It's only April and the Federal Trade Commission has settled or brought to court well over 15 major cases that directly impact the way the world works with the Internet. But obviously a lot of work remains to be done -- as spam continues to be a problem and large retail companies and others continue to dump private information out to the waiting scamming community
This week the FTC issued a report saying it was working to prevent Internet fraud by using its new powers under the U.S. SAFE WEB Act to coordinate and cooperate more closely with foreign consumer protection officials. The report states that the FTC will work to protect the privacy and security of consumer information in this new information environment by aggressively enforcing its special statutes related to privacy as well as Section 5 of the FTC Act, by encouraging the development and implementation of self-regulatory standards related to new technologies that raise privacy and security concerns.
So far this year the FTC seems to be on track. What follows is a look at some of the key cases the FTC has settled or brought to court this year.
The Federal Trade Commission in March asked a U.S. district court judge to halt the alleged illegal practices of CTA or the Clifton Telecard Alliance, a major distributor of prepaid calling cards in the U.S. The FTC charges that CTA misrepresents the number of calling minutes consumers get, fails to disclose that consumers' cards will be charged whether or not the calls go through, and charges hidden fees. According to the FTC, CTA which is headed by Mustafa Qattous, is a key player in the prepaid phone card industry that sells approximately $4 billion worth of cards a year -- primarily to immigrants looking for a cheap and easy way to call friends and family in other countries. In the last quarter of 2007 alone, CTA's revenue from the sale of cards exceeded $28 million, the FTC said.
Discount retail giant TJX in March settled Federal Trade Commission charges that it failed to provide reasonable and appropriate security for sensitive consumer information. The settlement requires that the company implement comprehensive information security programs and obtain audits by independent third-party security professionals every other year for 20 years. No fines or consumer reimbursements were part of the settlement. TJX revealed last year that it had suffered a massive computer network security failure over a period of years that exposed over 100 million credit cards. The FTC settlement doesn't get the company out of the woods however as almost 40 states and other Federal investigations loom.
Two related companies that offer to finance the purchase of PCs to consumers with poor credit ratings have agreed to pay as much as $5 million to settle a U.S. Federal Trade Commission complaint that they violated a federal lending law and sometimes failed to deliver the computers, the FTC said. BlueHippo Funding and BlueHippo Capital failed in many cases to tell consumers that they could not get a refund even if they canceled orders before delivery of computers, the FTC said in a news release Monday. Many consumers paid hundreds of dollars and received nothing in return, an FTC complaint alleged.
It probably won't do away with those annoying "YOU HAVE WON" banner ads, but online advertiser ValueClick has agreed to pay a record $2.9 million to settle Federal Trade Commission charges that its advertising claims and e-mails were deceptive and violated federal law. Aside from being deceptive and generally annoying, the FTC also charged that ValueClick and its subsidiaries, Hi-Speed Media and E-Babylon failed to secure consumers' sensitive financial information, despite their claims to do so. The FTC alleged the companies published online privacy policies claiming they encrypted customer information, but either failed to encrypt the information at all or used a non-standard and insecure form of encryption.
Three companies that placed more than $30 million in bogus collect call charges on consumers' telephone bills in March agreed to pay $1.9 million for consumer redress in a settlement with the Federal Trade Commission. The three companies - BSG Clearing Solutions North America, ACI Billing Services, and Billing Concepts -- control more than 85% of the billing aggregation market, in which aggregators contract with local telephone companies to bill on behalf of third parties, the FTC said. The $1.9 million restitution agreement is in addition to the almost $35 million the FTC is collecting from the person the FTC considers the ringleader of this scam, Willoughby Farr of Nationwide Connections. The aggregators worked hand-in-hand with Nationwide, the FTC said.
The owner of three companies that billed more than $30 million in bogus collect call charges, an activity known as cramming, to millions of consumers throughout the country, has been banned forever from all billing on local telephone bills. Willoughby Farr agreed to the lifetime ban as part of a federal court order settling Federal Trade Commission charges that he directed a massive unauthorized billing scam for more than two and a half years. The settlement contains a monetary judgment of $34,547,140, which will be partially satisfied by Farr's transfer to the Commission of all but $7,500 of his frozen assets, the FTC said.
X-rated Web site operator Cyberheat this year felt the slap of the FTC and the Department of Justice by agreeing to pay a $413,000 civil penalty for paying partners who used illegal e-mail to drive customers to its Web sites. While Cyberheat did not send e-mail directly to consumers, they operated an "affiliate marketing" program in which they paid others who used spam to drive traffic to Cyberheat's Web sites. The government's complaint alleged that under the CAN-SPAM Act, the defendant is liable for the illegal spam sent by its affiliates because the defendant induced them to send it by offering to pay those who successfully attracted subscriber to its Web sites.
The Senate in February followed the House and unanimously passed the Do Not Call Improvement Act of 2007 that will permanently prevent salesmen and other telemarketers from making those irritating dinner-time phone calls looking to sell you everything from aluminum siding to Zebra insurance (fine if you owned a Zebra I suppose). There are actually two bills that make up the Do Not Call change. One gives the Federal Trade Commission the permanent authority to enforce the registry, the other spells out the details. About 150 million Americans have signed up for the Federal Do Not Call registry since 2003 and experts say without the permanent extension, up to one-third of those names could have fallen off the list by this coming Fall.
A California telemarketing firm in January agreed to pay a $180,000 fine to settle charges with the Federal Trade Commission that it made 46 million illegal calls . The original fine was $3 million. All but $180,000 will be suspended based on the defendants' inability to pay. According to the complaint filed by the Department of Justice, since October 1, 2003, Voice-Mail Broadcasting Corporation (VMBC) and its owner, Jesse Crowe, have used automated dialers to "blast" consumers with prerecorded telemarketing pitches, the FTC stated.
The Federal Trade Commission in January asked the U.S. district court to hold three Internet pagejackers in contempt and order them to give up any ill-gotten profits for violating a previous order barring their unfair and deceptive practices. According to papers filed by the FTC with the court, Walter Rines, his company, Online Turbo Merchant, and his business partner, Sanford Wallace, diverted users of MySpace.com to different Web sites and barraged them with ads to earn advertising commissions.
The FTC recently released the list of top consumer fraud complaints for 2007 and showed that for the seventh year in a row, identity theft is the number one problem. Of 813,899 total complaints received in 2007, 258,427, or 32%, were related to identity theft. Consumers reported fraud losses totaling more than $1.2 billion; the median monetary loss per person was $349, the report states. The report also breaks out complaint data on a state-by-state basis and the metropolitan areas with the highest per capita rates of reported consumer fraud complaints are Albany-Lebanon, Oregon; Greeley, Colorado; and Napa, California.
Is the FTC doing enough? We want to hear form you.
Next Up: Check out these related slideshows