2008's Top Leaders in Open Source Business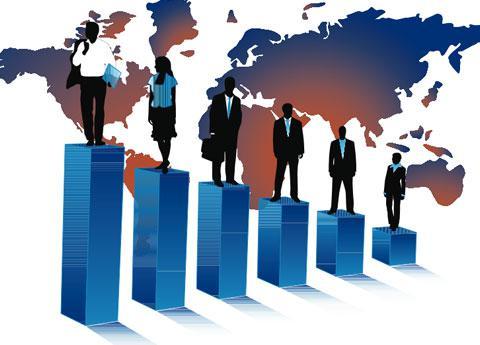 According to an IDC report, Open Source Software Business Models 2007-2011 Forecast: A Preliminary View, worldwide open source-related revenue reached $1.8 billion in 2006 and will grow to reach $5.8 billion by 2011. That's a forecasted 26% of compound annual growth for the next five years. That's not even counting the millions of re-purposed freely distributed Linux systems and billions of pieces of non-commercial free software in use today. Without argument the economic effects of open source are likely to reach well beyond the cash paid for products and services. As the industry grows there are a select group of business leaders that are making the industry what it is today and will be responsible for the direction and success of the industry going forward. Here are the open source business leaders who matter the most as 2008 begins.
Standing at well over six feet tall, with movie star good looks, the surprisingly approachable Mårten Mickos leads one of the most well known open source software companies. No other database has been downloaded, distributed, and used in production more than MySQL. It's also a key component for a variety of other commercial and open source offerings (including fellow list member John Roberts' SugarCRM). With talk of an IPO, MySQL could be a very public proof point attesting to how open source companies are valued in an open market. Other than open source network security vendor SourceFire's IPO this year, Yahoo!'s acquistion of Zimbra, and the $500 million dollar acquisition of Xensource by Citrix, there is very little data on how these companies should be valued. With revenues in the $50 million dollar range for 2006 and venture capital money still in the bank MySQL will have the option to pursue an IPO at leisure. Wall Street and other companies interested in developing open source solutions will be watching with keen interest.
Founded in 2004, EnterpriseDB develops an enterprise database based on PostgresSQL designed to offer full compatibility for Oracle applications at a fraction of the price. This model seems to be consistent with other open source vendors. What's remarkable is that EnterpriseDB has already closed a seven-figure deal with Sony in under three years of business and in addition have many six-figure deals under the belt. Unlike MySQL whose software is released under the GPL, EnterpriseDB offers a distribution of the underlying PostgreSQL database, complete with supporting tools under the BSD license, which means that others who modify their changes are not obligated to share them, and also offers its flagship product with Oracle compatibility under a proprietary license. This is a bold step in an industry were the GPL reigns in popularity.
SugarCRM is the premiere open source customer relationship management solution. Like SalesForce.com, it has been disrupting the CRM industry by providing robust extensible customer relationship management at a fraction of the cost of legacy systems. From day one, SugarCRM billed itself as commercial open source, but released code under a "Sugar Public License" which was not actually open source. Recently Sugar announced a move to the GNU General Public License (GPL) version 3, a bona fide open source license, and received a public endorsement by Free Software Foundation leader, Richard M. Stallman. Besides this solid move to establish open source credentials, SugarCRM has been growing at a breakneck pace, with more than 2,000 paying customers on 5 continents and over 3,000,000 million total downloads. Roberts boasts of growth that is similar to both Seibel and Salesforce.com, but with a much lower cost since his open source model keeps cost of development and cost of sales low. Sugar's thriving community site, SugarForge, hosts more than 429 projects to extend SugarCRM. Besides this community there is a marketplace, SugarExchange, for selling complementary software developed for SugarCRM. This follow-on market also give SugarCRM the advantage of having other companies have a vested interest in the future success of SugarCRM.
Larry Augustin was the founder of VA Linux Systems, (now known as SourceForge Inc.) whose 1999 IPO offered at $30 per share skyrocketed to $320, the highest first day gain of any IPO ever. Today, no longer a Linux systems vendor, SourceForge Inc. owns the premier open source collaboration sight SourceForge.Net and popular technology community site, Slashdot.org. Larry's no one-hit-wonder and has provided vision and counsel to some of the most successful companies in the industry. He's been a board member of JBoss and Xensource, and also advises and is an investor in a number of other hot open source start-ups including SugarCRM, Fonality, Hyperic, Pentaho, Vyatta, and Zend. Bottom line: when it comes to picking and directing open source winners Larry's got the Midas touch.
Since taking the reins of Sun Microsystems in April 2006, Schwartz has directed efforts to open source Java, Solaris, and even hardware (the OpenSparc chip). Schwartz frequently communicates directly with his customers and the world via his blog, in the transparent fashion consistent with open source communities. This practice probably terrifies many executives of publicly traded companies but gives Schwartz credibility. Schwartz is not the sole open source advocate at Sun but he's the driving force and the buck stops with him. By lines of code, Sun is perhaps the biggest distributor of open source in the world. They propagate the leading open source productivity suite, OpenOffice, which is downloaded millions of times every week. In addition to Solaris and OpenOffice, Java runs on a myriad of devices that likely number in the billions. After a rough few years, Sun is poised to enjoy
He's been an understudy of Creative Commons founder, Larry Lessig. Was GM of embedded Linux startup Lineo, co-founded the Novell Linux Business Office, and is currently the VP of Business Development at open source document management provider, Alfresco. He's the founder of the Open Source Business Conference. Though what's really unique is his analysis and insight into open source strategy that he shares on his "Open Road" blog. It's obvious that he talks to everyone in the industry through a continual stream of posts each day. Beyond that he not only talks the talk but he walks the walk. His company has moved from a slightly less permissive license to the GNU GPL this year, which he claims to have boosted significantly the number and size of the deals for his company. Asay is also a board member of the Open Source Initiative and serves on advisory boards for a number of open source companies.
Stephen O'Grady, James Governor, and Michael Coté collectively make up the premier analyst firm built on open source and open source methods, Redmonk. Unlike traditional research Red Monk provides their research free of charge and offers their technology insights on their website, no registration required. Their clients range from small start-ups to IBM and Sun Microsystems. Their blogs are a must read for anyone wanting thoughtful technical and business analysis of the open source industry. ART: stephenogrady.jpg jamesgovernor.jpg cote.jpg
Raven Zachary is the Research Director of The 451 Group's "Commercial Adoption of Open Source" (CAOS) Practice. He's got his finger on the pulse of open source. He's a valued resource for investors wishing to track open source opportunities, enterprises to understand open source threats, and the open source industry for market intelligence use his firms CAOS research. The 451 Group is also expanding with a London office and the addition of highly respected blogger and writer Matt Aslett formerly of the Computer Business Review.
BMC is one of the world's largest software companies with a market cap over $6 billion and revenues in excess of $1.58 billion (for previous four fiscal quarters ending March 2007). In 2007, they enlisted open source advocate William Hurley who prefers to go by whurley, to help lead their foray into Open Source software. As the former CTO of open source management company Qlusters and co-founder of the Open Management Consortium, he has the expertise. What remains to be seen is the impact he can have on one of the world's largest software companies to embrace open source management in an industry that is becoming overrun with open source upstarts. Earlier this year BMC released a few projects under an open source license but it's not clear there is any value to anyone but a BMC customer there. In the near term the opportunity is for BMC to distance itself as the open source leader among the Big Four of systems management (collectively HP, IBM, CA and BMC). In the long term the opportunity is to collaborate with open source vendors.
Unisys is one of the world's largest technology services firms with a market cap of $2.6 billion. Over the last five years they have suffered along with the rest of the tech industry during a post dotcom bubble burst. Leading an initiative to embrace open source from within Unisys is Anthony Gold. While they sell the proprietary technologies, they are a services company interested in bringing the best solutions to their customers. For a services company open source software is a logical match and despite partnerships with literally every proprietary vendor under the sun, Unisys is adding open source technologies to their portfolio. Unisys, under Anthony's direction, helped launch the the Open Solutions Alliance which is trying to drive enterprise-ready, inter-operable open source solutions. Anthony's done a good bit already to drive open source adoption in the Fortune 5000 and is demonstrating how a corporate IT firm can effectively work with open source solutions.
Until recently the term "open source" was thrown around outside the circles of the open source community without much qualification. In a much publicized statement on the Open Source Initiative blog, Michael wrote:
"I feel a certain amount of responsibility for stewardship of the open source brand, including both the promotion of the brand as well as the protection of the brand. The topic of "what is really open source and what is not?" has been simmering for quite some time. And until last year the question was trivial to answer, and the answer provided a trivial fix. But things have changed, and its time to regain our turf."
There's a certain symmetry here, Michael co-founded Cygnus Solutions in 1989 which provided support services for GNU software, the first true open source business. Later Cygnus was acquired by Red Hat and Tiemann joined the company serving in the role of CTO and currently as VP of Open Source Affairs. However, his strong statements about how the open source brand may be applied and the recent addition of the TM to the Open Source logo make it apparent that he will be taking the steps to prevent the term from being mis-used. For the early adopters or open source the OSI designation is an important seal of approval. Without the support of the open source community it can be much more difficult to benefit from the distribution and viral marketing that keeps costs low for open source vendors.
In a fast-moving business like this one, we're going to miss somebody. Who's your pick for the business person who helped create a useful company, or sold you on an open source product or service that you can't do without? Visit our discussion page to let your peers know.
Copyright © 2008 IDG Communications, Inc.
Next Up: Check out these related slideshows