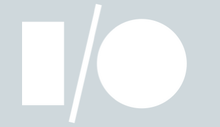 The annual Google I/O developers' conference, which like the Apple Worldwide Developers Conference has become a very hot ticket in recent years, will be held on May 28-29 in San Francisco.
Google will open up registration from March 17-19, and from there those interested in attending will have their names thrown into a lottery for a chance to buy tickets. Google moved to a lottery system last year after selling out in less than an hour the year before and causing all sorts of hard feelings by those left out.
Google bills the event as an opportunity to hear inspiration speakers, do hands-on training and to check out Google's latest products. VP of Products Sundar Pichai will kick off the event.
Tickets cost $900 for general admission and $300 for academics. Last year, 6,000 developers attended.
For those who can't attend in person, keynotes and certain sessions will be made available live online.
Google I/O was first held in 2008.