6 tips to secure your Android device
We've already handled iPhone security here, and with this Slideshow we are going to give you the handle you need to secure your Android phone.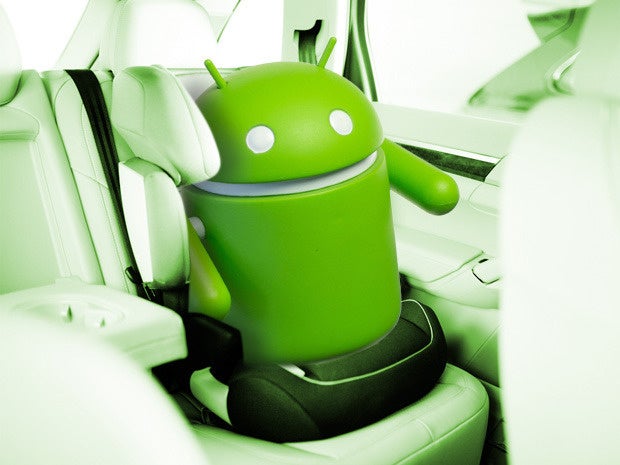 Securing your Android device
Android security news has been heating up lately, with Google going on the defensive when it came to  its recent patching kerfuffle. And then there are the steady warnings about Android malware and warnings to enterprises about cheap Android-based phones.
Talk to someone about which phone operating system is more secure, iOS or Android, and you are likely to find yourself deep in an ideological battle. Some contend that the gardened nature of Apple's iOS and App Store provides the best secure outcome, while others say Android's open platform and the user's ability to better control the OS can provide a higher degree of security.
Master Blocking and Tackling
If you have purchased an Android device that allows you to get updates directly from Google, good. Some manufacturers are notoriously slow on updates. If you haven't, consider doing so next time. Use passwords that are difficult to guess, and always – always – monitor what permissions you are allowing applications to possess. Finally, always know exactly where you are downloading and installing apps from – and only do so from known, trusted sites. These include Amazon, Google Play, and the phone maker's app store.
A Note on Passwords
Pick good passwords. Passwords can be broken, of course, but it will slow down a data thief (and nosy, prying eyes.) It's a good idea to pick a strong password for boot time of the device, and sometime memorable but secure for unlocking while in use. Don't reuse usernames and don't reuse passwords.
Security Apps
On Android, look for apps that will scan for malware and enable remote wipe or lock of the data if the device is lost or stolen. Devices should help with finding your lost device, too. But don't depend on these apps to vaccinate the device from careless downloading, clicking, or surfing without regard to safety.
Encryption
If you do anything sensitive on the phone, consider encrypting it. Yes, performance will take a hit – but that's a lot better than your bank or brokerage account taking one, or you suffering identity theft.
Use a VPN
Virtual Private Networks help to secure the connections you make, even on public Wi-Fi networks. Look for VPN clients or services that will work well with your device. Android users indicate that different clients or services seem to work better with different devices and configurations. Certainly, turn off automated network associations.
Watch what Services You Allow to Run
Security experts also advise limiting services that aren't necessary, keeping browser settings tight, and cleaning the browser caches often. Also, minimize use of GPS, Bluetooth, and Wi-Fi when you can; this will avoid landing yourself on a hostile Wi-Fi network.
Next Up: Check out these related slideshows