Home Automation: Top marks for Nortek GoControl Garage Door Controller
The GoControl Garage Door Controller from Nortek Security & Control integrates with most Z-Wave-based premises automation systems at a great price
Last year I wrote about the MyQ Garage ($129.99) garage door controller from Chamberlain and expressed my disappointment that it was a closed system, that is, it didn't integrate with any home automation systems and was thus of rather less use than it could have been. Since then Chamberlain has made moves to open their MyQ product lines so they now work with both Wink and Nest.
I have yet to receive updated Chamberlain product and this is a hot market so there's plenty of competition and late last year I installed the competing GoControl Garage Door Controller from Nortek Security & Control (formerly Linear LLC) that integrates with Z-Wave networks such as the Nexia Home Automation system (I reviewed Nexia last November).
The GoControl controller is a small box that you connect to the existing garage door operator's pushbutton terminals (like a regular garage door opener wall switch) via a pair of wires. It comes with a power adapter and a battery-powered tilt sensor that you attach to the garage door (this allows the system to detect the door's position). The controller has a light and siren that are activated as a safety warning five seconds before an open or close command is issued.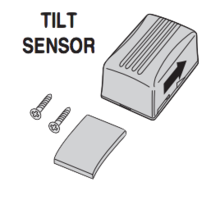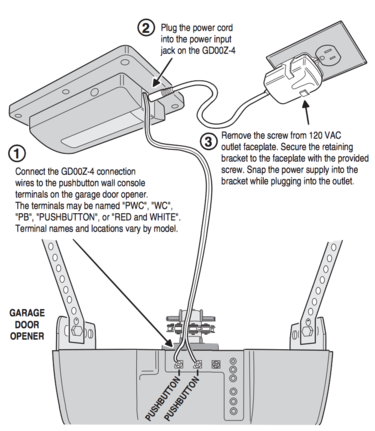 Installation is trivial and introducing it to the Z-Wave controller is equally simple (it also acts as a full Z-Wave node meaning that it also relays Z-Wave messages for other devices ensuring that your Z-Wave system has the greatest possible physical reach).
Depending on your premises automation system you will be alerted when the garage door is opened or closed, when it's been open for a long time, and be able to open and close the door from anywhere local or remote.
And that's it. The GoControl Garage Door Controller works and does so with a minimum of fuss. Priced at $99 the GoControl Garage Door Controller is excellent value and a great choice for any home or premises automation system and gets a Gearhead rating of 5 out of 5.