Top tools to manage cloud apps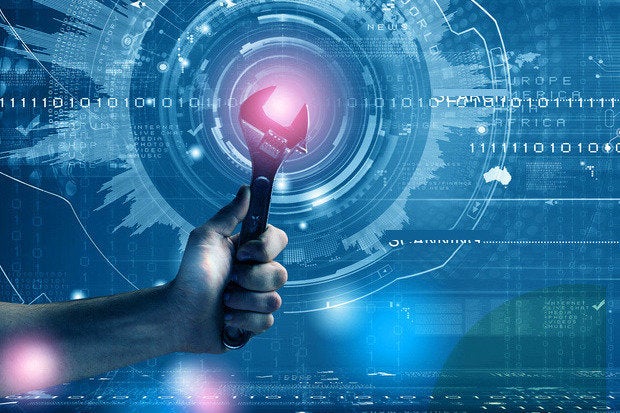 Once moved to the cloud, applications become more challenging to manage. Cloud app performance management and performance monitoring tools help identify bottlenecks and other performance metrics.
Good tools can help determine if bottlenecks are isolated to the application itself or if there are system-wide issues with a particular provider. The most granular tools can even do a deep-dive into the app to see if individual processes, such as database queries, are running optimally.
For this review, we tested four commercial products, Exoprise CloudReady, AppNeta, ThousandEyes and Dynatrace. We focused mainly on ease of deployment, day-to-day management, overall features and cost. We did not focus much on network overhead, but this is certainly a consideration, especially where agents need to be deployed.
All four products are quite capable and deliver well beyond basic network and application monitoring features. Where they differ is in the granularity of the insight they provide and the focus of the solution.
+ ALSO ON NETWORK WORLD: 4 open source monitoring tools that deserve a look +
Our Clear Choice Test winner, with some caveats, is AppNeta, due in no small part to its modular design that casts a very wide net. It also has a solid and up-to-date user interface that is easy to navigate and use. By providing so many features, AppNeta allows you to perform most monitoring tasks, from very simple response metrics to deep dives into every nut and bolt of a Web application.
The caveats are mainly cost and learning curve; in order to utilize all features you need to license several of the modules and also spend some time acquainting staff with the features. Not all organizations will have the time or inclination to allocate the resources needed to fully utilize the entire solution. However, the script generator that allows you to record steps as you go through a Web application can help automate the process to an even higher degree.
Our runner-up is Exoprise CloudReady, not necessarily for its total set of features, which are solid but not nearly as comprehensive as AppNeta, but for ease of use and cost. Exoprise CloudReady was by far the easiest solution to get up and running quickly. Knowing first-hand how little time many IT administrators have to allocate to one more task, we can appreciate that. The pricing structure is also very competitive and simple to understand.
ThousandEyes and Dynatrace share the 'second runner-up' spot as they both provide very good application monitoring. Dynatrace brings application insight on par with the AppNeta TraceView module, but it's a bit complicated to install and we think the interface could benefit from another review from the 'ergonomics' department. A big plus is that it can be run as a self-contained solution in-house with no need for interaction with third-party infrastructure.
ThousandEyes matches AppNeta in that it provides the ability to do simple monitoring while also allowing for pretty comprehensive application insight. By providing over 100 worldwide locations to test from, ThousandEyes gives administrators the ability to see how an application performs from every corner of the world. ThousandEyes also has a very cool feature that allows you to share live or snapshot data on the fly with others without the need for a separate product subscription.
Here are the individual reviews:
Exoprise CloudReady
CloudReady monitors cloud apps and online services such as AWS, Azure, Office 365, email, Salesforce, DropBox and SharePoint. It does not require agents installed on the target, but a lightweight sensor agent is required if you wish to monitor from your own infrastructure. In addition to more traditional network path diagnostics, CloudReady uses synthetic transaction monitoring to emulate typical user transactions and also crowdsources aggregate data from all customers to deliver a better overview of common network infrastructure, allowing customers to pinpoint potential bottlenecks.
Exoprise is managed from a hosted Web interface or the Secure Management Shell that is installed locally; you can deploy sensors from either.
+ A LOOK BACK: 10 software as a service companies to watch +
Getting started takes only a few minutes and a free 15-day trial is available. After providing some basic information we were ready to load the online dashboard, which was intuitive and uncluttered. The first step is to create one or more sensors. Sensors can be deployed as 'public' or 'private', the difference being that 'public' sensors run in the cloud on Exoprise infrastructure and 'private' sensors run on your own infrastructure.
We started with a basic public ping sensor, configured using a short wizard that allows you to enter five IP addresses or websites. We chose a mix of both. Next we selected the interval and identified which Exoprise server to ping from. The choices included West and East Coast options along with one location each in Australia, Japan and Europe. While we waited for our ping data to start collecting, we configured a 'private' sensor to monitor one of our SMTP servers.
The first step was to download and install the Secure Management Shell, which is essentially a browser-like application that runs locally. It has the same look and feel as the full website version, a feature we like. The Secure Management Shell creates a 'site' from which you can deploy sensors, meaning you could set up 'sites' throughout your organizations to monitor both public and private infrastructure from one or multiple locations.
The shell took only a minute to install and configure, and we were then ready to deploy our first 'private' sensor. We decided to check on the status of one of our hosted email accounts. As with the 'public' sensor, a wizard asks for the email credentials, how often to check and finally from where to check. The last step is different from a 'public' sensor in that you select one of your own infrastructure sites. This could be a desktop, server or VM.
Data collected by the sensors is displayed on a dashboard that can be accessed using either the shell or Web interface. The dashboard is easy to read with a small 'widget' display for each sensor that provides at-a-glance information for each. Items on the dashboard can be sorted by criteria such as status, location and type. For example, one sensor can display a graph for upload and download speeds for Azure, while another may display DNS lookup time for a particular DNS server. We found the 'trend' icons to be helpful as they show if something is not working properly by displaying color-coded condition icons, green orange and red.
The dashboard also displays alarm history for each sensor and you can click to drill down to more detail. The detail page provides context-sensitive information based on the type of sensor. This can include items such as network path performance, data point details and errors. Alarms can be configured for any sensor and the alarm options depend on the type of sensor. The alarm configuration interface is pretty granular and alarm notifications can also be sent via email. We found the pricing structure refreshingly simple; $100 per month per sensor for up to 20 sensors; for sensors beyond the first 20, there is discount pricing available at $90 per month for 21 to 40 sensors and so on. Annual pricing is also available at substantial discounts. For instance, 100 sensors paid monthly is $80 per month, paid annually the price drops to $50 per month.
We liked the ease of installation and basic configuration of CloudReady. We were up and running in a few minutes. We also liked the many pre-configured sensors. CloudReady isn't as feature-rich as some of the other products reviewed, but what it does, it does well.
AppNeta
AppNeta provides what the vendor calls 'full stack' application performance management. Four different modules (TraceView, AppView, PathView and FlowView) together provide a solution for performance monitoring of Web apps, SaaS and application networks, together with other network performance monitoring and analysis. Monitoring is performed from a Web interface hosted by AppNeta and the sensors are run either from your own infrastructure or locations provided by AppNeta globally. There are several items that can be monitored without the need for agent deployment, but in order to use the TraceView module you need to deploy an agent to the server running the Web application.
+ ALSO AppNeta: A compelling multi-site wide area and network performance management suite +
A free trial is available for some of the features of AppNeta, but in order to review the whole solution the vendor provided us a PathView appliance. The appliance is available in six models, from a small one that fits in your palm to large rack-mounted units. It is also available as a VMware virtual machine, but is not yet available for Oracle VirtualBox or Microsoft Hyper-V.
The appliance we tested was the mid-sized r-40, a 1U rack unit that comes pre-configured from AppNeta with customer-supplied information such as user name, password, IP addresses, etc. The appliance is essentially an agent that can be used to check either on-premises or in-cloud applications. Customers can deploy one or multiple appliances (virtual or physical) to achieve insight from multiple geographic locations. Once up and running, we accessed the appliance from a Web interface that provides additional configuration options. For most installations, the appliance does not need much hands-on beyond the initial configuration.
Primary management functions are performed from the PathView Cloud Web app, hosted by AppNeta. Once we logged in we were presented with a screen that showed our newly installed appliance and after giving it a location name we were ready for a test drive. Depending on your subscription level, the AppNeta Web application will display enabled features in a left-hand navigation panel. The dashboard provides a basic overview of the data collected by AppNeta with alerts, system status, number of appliances connected along with the number of licenses used and licenses available.
PathView, the first module, provides insight into the end-to-end performance of the path between two network points, such as access to an application from one location to another. A path is configured through a short wizard that guides you through the process. We set up a path from our r-40 appliance to one of our routers at a commercial data center offsite from our testing facility. This provided a hop-by-hop analysis of the path with information about latency, data loss, round trip times and the ability to drill down for further details for each hop and recommendations for resolving bottlenecks. The data is presented in several formats, but we especially liked the easy to read graphs for each category. Paths can be run on demand or scheduled to update at set intervals.
The next module, AppView, monitors HTTP performance as experienced by end users. AppView can be used from an appliance (AppView Enterprise) or from one of the many available appliances deployed by AppNeta throughout the world. First, we manually created a job that would measure a few different end-user aspects of a fairly large commercial website, such as overall response time and throughput.
AppView also provides a script generator that is an add-on to the FireFox browser. It essentially records your browsing behavior as you navigate through a website or Web application, and saves it as script you can use to repeat the same steps as a job automatically. We configured our script to navigate to a site, click on a few links, log in using a user name and password, click a few more links and then logout. Once AppView monitors have been set up, they can be viewed from the dashboard, which displays a world map with pinpoints for each of the monitoring locations that can be clicked on to drill down for additional detail.
The TraceView module provides a detailed look at Web applications running technologies such as PHP, .Net, Java and Ruby, among others. This requires the installation of an agent on the application to be monitored. You can create a custom agent based on your environment by toggling options on/off and providing a download link. The install wizard provides a live view of the progress as your server(s) come online as you install the agents. After installing each agent we were able to view our application in the PathView Cloud management console. TraceView allows you to focus on all aspects of an application from the front-end to the back-end. For instance, we were able to see that one call to the database was consistently slow every time it was initiated, which pinpointed the bottleneck that we needed to address to improve performance.
The fourth module of the AppNeta solution, FlowView, works with the PathView appliance to analyze the type traffic flowing through the appliance. There are more than 1,200 categories that the traffic can be grouped into, such as gaming, business apps and social media. The results are displayed in a graphical interface that shows how the traffic is allocated.