Top techie Father's Day gifts
Home security, gadgets for the grill, Star Wars, and fighter jets all figure in our best Father's Day buys.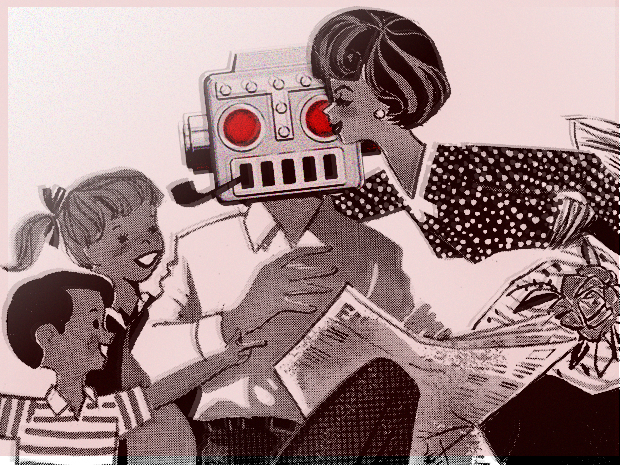 Happy Father's Day!
Even if you're a huge disappointment of an offspring, you might be able to crack Dad's stony façade with the right Father's Day gift. After all, if you give a good enough present, he'll at least have to pretend that he's not ashamed of you, right? Or hey, maybe your dad is actually just the best and you want to get him something out of the sheer goodness of your heart, you terrific kid, you. Read on for our top 10 ideas.
Arlo home security system ($500)
If your dad's the paranoid type, why not get him a home surveillance system? These cameras are totally wireless (which, it's worth noting, means they need CR123 disposable batteries), link directly to the router, and can be managed from a smartphone app. They're outdoor-safe, and feature night vision and a motion sensor.
Neat document scanner and organizer (plans start at $6/month)
If your dad is a spit-and-polish organized guy (or if he's exactly the opposite) you might think about something like Neat's scanning and organizing system for him. The basic idea is that you can take pictures of receipts, business cards and so on and the system turns them into digital documents, which can be integrated into LinkedIn, Outlook, Excel, QuickBooks, or whatever else you need. Uses either a smartphone camera or a stand-alone scanner, available at an additional cost.
GreenIQ smart garden hub ($250)
Have you heard of the Internet of Things? Us either. But apparently, it's kind of a big deal these days – and includes products like the GreenIQ smart garden hub, which can be programmed to control sprinkler systems, soil moisture sensors and the like, with the aim of saving money on the water bill and automating some backyard tasks.
GasWatch propane monitor ($25 or $30)
Speaking of the back yard, this handy propane monitor from GasWatch will let Dad gauge how much fuel he's got left for the grill, as well as none-too subtly hint that he should break out the grill one of these days and make you a delicious steak. Or a burger. Or bratwurst.
Snuza Hero baby movement monitor (~$100)
If the dad in your life has only recently become a dad, and he's comfortable with the fact that he's extremely nervous, the Snuza Hero baby movement monitor might be an option. It's a device you clip to a baby's diaper, which sends alerts if abdominal movement becomes abnormal, which might mean the baby is having trouble breathing.
Star Wars second edition headphones ($180)
These handsome cans from SMS Audio come in four Star Wars-y styles, and are, so the advertisement states, "professionally tuned." At $180, these may actually be the headphones you're looking for, for a certain nerdy streak of dad.
Apple Watch ($350 and way, way up)
Realistically, the Apple Watch is going to be one of the go-to gifts for almost everybody for the next few months, so there's no reason to think that it would be ill-received by any dad who doesn't have a general distaste for Apple products. (Not that I know any dads like that.)
Raspberry Pi ($35)
For the tinkerer in your family, there really isn't a better gift than the Raspberry Pi – if the little single-board computer crammed full of possibilities doesn't coax a glad smile from Dad, then he's not the gadget enthusiast you thought he was.
RELATED: 10 insanely innovative, incredibly cool Raspberry Pi projects
Stock car racing ($89 and up)
If the dad in your life is a bit of a car guy, perhaps he enjoys hurtling around a race track inside of a car at 100MPH. The low-priced option is a ride-along, available for $89 through Cloud9Living, but for the heftier price of $289, you can get him a chance to drive the car himself – if that's something you're comfortable with. Of course, that all pales in comparison to…
A ride in a still-in-service Russian jet fighter ($2,400 and up)
If you really want to rack up the brownie points, you could always send Dad on a trip to scenic Nizhny-Novgorod in Russia for the ultimate wild ride – a flight in an honest-to-goodness MiG-29 fighter jet, versions of which are still in service with the Russian Air Force, and which can fly more than twice as fast as the speed of sound.
Copyright © 2015 IDG Communications, Inc.
Next Up: Check out these related slideshows