Cisco Live!: In pictures
Outgoing and incoming Cisco CEOs John Chambers and Chuck Robbins weren't the only attractions at the annual Cisco event in San Diego this week.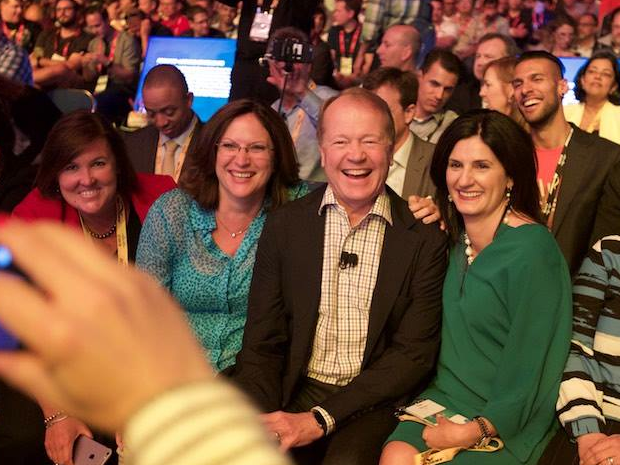 Next job?
Something Chambers might be doing a bit more of as of late July, when he hands over the reins to Robbins.
Chambers golf shot went awry?
What would a Cisco show be without a wacky demo or two? Here, a golfing accident victim who no doubt will be saved by Cisco.
Funny looking hat
Don't ask, but it has something to do with drones…
It is not a party without music
OK Go provided musical entertainment at the start of the event.
Walk this way
The real Aerosmith is slated to perform at Cisco Live on Wednesday, and a Steven Tyler lookalike took to the show floor as well.
Telepresence
Cisco's World of Solutions exhibition highlighted offerings from Cisco and its partners. Here, Cisco's telepresence gear is on display.
Internet of Everything
The Internet of Everything, including connected cars, were on display.
Development time
Developers get down to business at Cisco Live.
Outdoor fun
Not all the fun was to be had inside the convention center.
A star is born
While I didn't attend Cisco Live, I was able to get my digitally autographed Chuck Robbins photo via the event website. Almost like being there!
Think Like A Girl
Cisco Live included its 3rd annual Cisco Powered Women's Network Forum
Next Up: Check out these related slideshows