15 new iOS 9 features that are rocking our world
Sometimes it's the small things that make the biggest difference.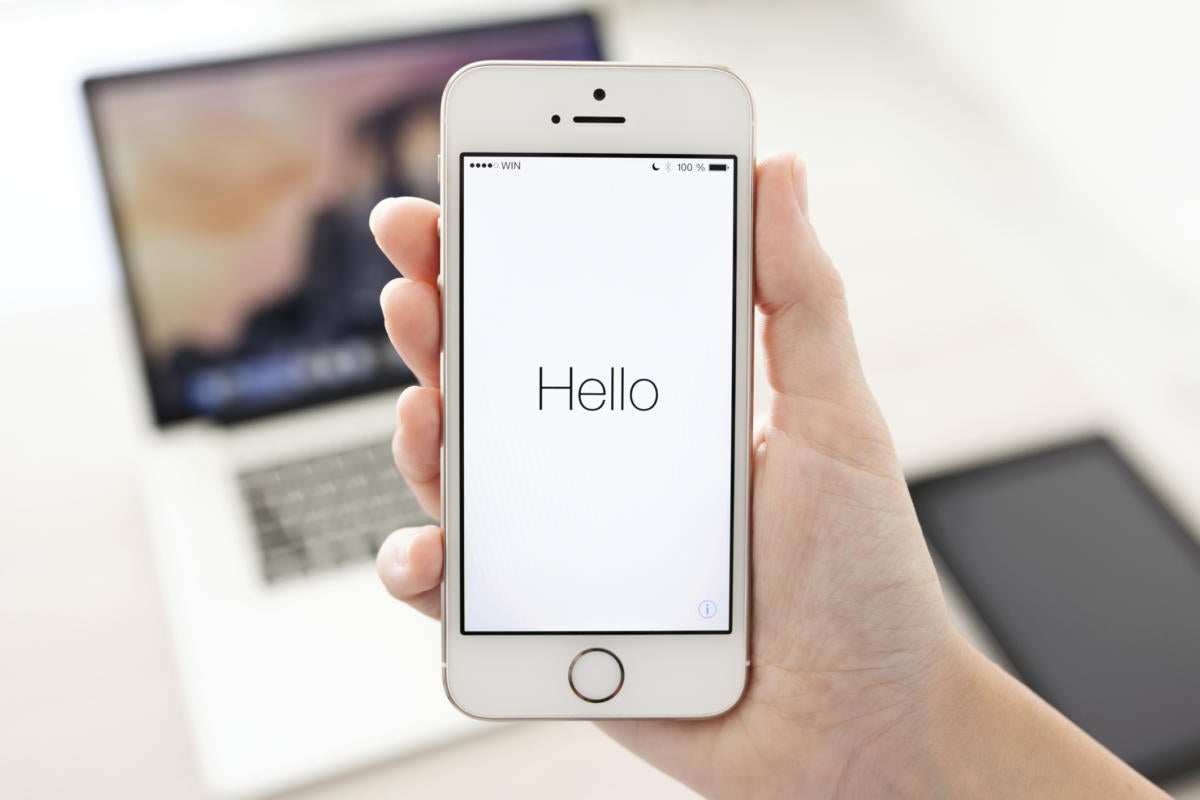 Get excited about the little things
Apple's newest iOS is far from a drastic overhaul, and that's OK. Sometimes it's the most subtle tweaks that have the biggest impact. And iOS 9 proves that. Now that we've had the chance to play with the iOS 9 public beta, here are some of our favorite features—both big and small—that have changed our lives for the better. What iOS 9 features are you most excited about?
Low Power Mode to squeeze extra battery life
I can't say enough good things about Low Power mode. I love that it asks at 20 percent and again at 10, and then turns itself back off automatically once you're charged up to 80 percent. And you can still use almost all the functions of your phone: Wi-Fi, Bluetooth, Location Services, GPS, everything. The screen goes to sleep a little quicker than before (which means I have to keep tapping idly in Alphabears while I'm staring at the screen contemplating my next move), and you can't use AirDrop or Continuity… but who cares when it means my phone no longer needs a mandatory topping-off every day at around 7 p.m. —Susie Ochs
Automatically organize your selfies in Photos
A new small tweak to the Photos app in iOS 9 has made it easier to keep all your pics organized, especially if you're a selfie enthusiast. Photos taken with the front-facing camera get automatically placed ins a "Selfies" folder, while screenshots taken by pressing the Home button and the power button get their own dedicated folder as well. —Oscar Raymundo
The sophisticated new San Francisco font
The custom Apple-designed font that was first used on the Apple Watch interface comes to iOS 9. This new San Francisco font is used in Settings, Spotlight search, and in the native apps. You can even choose it as the default font for your iBooks collection. The sophisticated yet easy-to-read font may be subtle, but I sure did notice it from the first time I swiped open the lock screen. —Oscar Raymundo
Finally, an intuitive Shift key
I'm really loving the subtle tweaks made to the standard iOS keyboard—especially the new Shift key. I know, this is far from revolutionary, but it makes it much easier to tell if the caps is turned off or on when your entire keyboard displays the letters in uppercase or lowercase letters. —Leah Yamshon
Go back to previous apps with tiny, new Back button
The Back button rocks my world. If I am in, say, Twitter, and I get a notification from Instagram, I can tap that notification, switch to Instagram, tap all around inside Instagram, and still get back to Twitter with one tap. Sure, I could do that before with the application switcher, but the back button is a lot more obvious. —Susie Ochs
Sharing content into Notes is a game-changer
The Notes share sheet is a game-changer, letting you embed websites, maps, and photos in a list is a game-changer. Once third-party apps support the share sheet, your to-do lists will become richer and more useful than ever before. —Caitlin McGarry
Siri is now your new personal DJ
In iOS 9, Siri's gotten a lot smarter. Not only does Siri serve up information about the weather or different directions, but she can answer complex queries now like, "Show me photos from last summer." The most exciting part, however, is how well she knows my Apple Music collection. You can ask Siri to play a specific artist, playlist, or "the hottest songs from 1986." —Oscar Raymundo
Want to change your Settings? Just search!
A searchable Settings app is another new feature that's so small, yet so incredibly helpful that I don't know why Apple hadn't included it before! Instead of pouring through each individual setting to find what I want to adjust, I can now just do a quick Spotlight-esque search to find what i need. —Leah Yamshon
Drive, walk or take public transportation
For years, Maps users had to rely on third-party apps to get reliable public transportation directions. Now anymore. Finally iOS 9 includes Transit view which incorporates subway and bus schedules/routes. Transit, however, is only available in select cities: Baltimore, Chicago, New York, Philadelphia, San Francisco, Washington, D.C., Mexico City, London, Berlin, Toronto and 300 cities in China. —Oscar Raymundo
Spotlight is better (but beta)
I'm feeling the new Spotlight screen, but it needs to get a little more reliable. I use search to launch apps quite frequently, so I love that the screen is starting to guess which app I might be about to search for—and it does seem to give me different apps for different places and times. (Twitter, HipChat, Pocket Casts, and transit apps during the day. Instagram, Kindle, Two Dots, and Music in the evenings.) It doesn't always surface the thing I'm looking for on the first try: I searched for Apple to find the Apple Store app, and it wasn't in the results at all—no Apple apps were. But then I did the search again, and Apple Store was the first result. That's livin' la vida beta for you, but I'm optimistic that it'll keep improving over time and with more use. —Susie Ochs
iPad only: Easy editing of long chunks of text
With iOS 9, you can place two fingers down on the keyboard and it instantly becomes a trackpad, letting you select large chunks of text with one swipe. The new tools on the QuickType bar help you format the text or cut/copy/paste it with one tap. I've never thought of the iPad as a viable replacement to my MacBook—until now. —Oscar Raymundo
Integration with Apple Watch Activity achievements
For Apple Watch wearers only: It's pretty neat how the achievement medals in the Activity app are engraved with the date you earned them. Just swipe one with your finger to flip it over! It's a tiny change, but I got a kick out of it. —Susie Ochs
Cool-looking articles are easy to find in News
A few publishers are adopting Apple News Format to create really cool articles in the News app with big images, animations, and videos. Luckily, it's easy to find all these articles by subscribing to the Apple News Selections channel. So far in public beta, there are only a handful of articles in this format, but I'm expecting this section to blow up come the official release of iOS 9 in the fall. —Oscar Raymundo
iPad only: Picture-in-picture offers much-needed distractions
Back in school did you ever hide a comic book inside a textbook to give the impression you were studying? iOS 9 gives the iPad a similar function with picture-in-picture. Now you can research a work project while watching Cartoon Network at the same time. —Oscar Raymundo
Feedback app makes it easy to report beta bugs
Beta users automatically get a Feedback app for submitting bug reports to Apple. That's awesome, but can it please stick around when the beta is over? It's easy to use, and since the reports are sent with crash logs and other device-specific info, they're probably more useful to Apple than whatever we could submit through the bugreport.apple.com site. —Susie Ochs
Next Up: Check out these related slideshows